Every lawyer has a duty of candor to be honest with the Court. A prosecutor also has additional duties including the obligation to provide potentially exculpatory information to the defense unprompted and in a timely manner.
First, do you agree that a prosecutor who does not to turn over to the defense potentially exculpatory evidence does not meet his or her ethical and professional obligations?
Second, isn't it true that on at least one occasion while you were a prosecutor, you failed to meet your ethical obligation to timely produce evidence? Specifically, in the case People v. Christie, isn't it true you were accused of failing to turn over a report to the defense?
Third, isn't it also true in response to this claim, you told the Court on November 15, 2021, that you did not have the report when in fact a sworn statement by an HSCO deputy made clear you did in fact have the report?
How is this not evidence of an ethical lapse?
— Eureka Voter
Response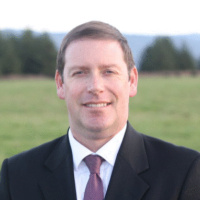 Steven Steward
The information you received is inaccurate. The report you mention was submitted in a timely manner. There is a sworn declaration showing this is the case. The judge did not feel the need to even address this issue and the defense motion was denied.
With regard to your question about ethics, I have maintained the highest standards of ethics in my years as both a prosecutor and a defense attorney. Judges and co-workers have recognized my ethical decision making and my demonstrated track record of ensuring that individuals are afforded due process of law. Lawyers have a duty of candor and honesty with the court and my record of litigating the most serious and complex cases in Humboldt County show just that.
If you would like more information on my background and endorsements, please feel free to visit my website www.stevensteward.com or email me directly at steven@stevensteward.com