Do you have other public service experience? If so, what is it, what motivated you to do it, and how has it influenced your outlook on the world?
— Wesley
Responses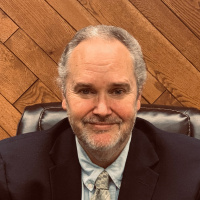 Ben McLaughlin
Good evening, Wesley.
In 1989, I enlisted in the United States Marine Corps. My MOS was 0311, Infantry. I was in the Reserves but called up for active duty during the first Gulf War, though I did not deploy to the Middle East.
I have always been a fan of history—started reading military history books in 5th grade—and listened intently to the stories my grandfather told me about his time in the Marines during WWII. He was proud of his service and talked about the Esprit de Corps he shared with his Marine comrades.
The Marines didn't shape my outlook on the world, however. It's because of my outlook on the world, and our place in it, that I enlisted. I think that, generally speaking, ours is a county tries to do the right thing. Yes, I know that it isn't perfect and not everyone is afforded the same opportunities, whether it's because of race, gender, or sexual identity, but just consider what is going on in Ukraine at the moment (genocide), the way China treats Uighurs (possible genocide), or how LGTBQ fare in Eastern Europe.
These are trying times in this country, to be sure, but I think we'll get to where we need to be as a society. I have to believe that the rights bestowed on us by the Constitution will be realized by everyone. I need to have faith that my daughter—pink hair and all—will be able to live her best life.
As a younger man, right after college and while trying to find a job (ended up working at Macy's, doing retail), I volunteered at Project Read, in East Palo Alto. As the name suggests, Project Read was a program established to help others with literacy. At the time, East Palo Alto was known for being a violent town with a generally underserved population.
Prior to working as a Public Defender, while in private practice, I served on the Board of Directors of Alcohol Drug Care Services, Inc., here in Humboldt. I worked with John McManus, who is a local treasure and was singularly focused on bringing a dual diagnosis (psychiatric and substance abuse) facility to Humboldt County. Through ADCS, Inc., John created Waterfront Recovery. I hope I played a small part in that.
Thank you for the question.
Ben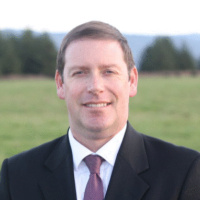 Steven Steward
Thank you for your question Wesley about my public service. First and foremost, I believe that public service is crucial to the functioning of our court system and our democracy and thatis why I work tirelessly to keep our community safe as a District Attorney and that is why I am running for judge. I have spent the majority of my professional career in public service and I am committed to continuing that service to make our community fair and safe for everyone.
A bit about my background of public service: After graduating from HSU and attending graduate school with a focus on political science, I worked for a US Member of Congress. This job involved helping seniors with Medicare, Social Security and the IRS as well as assisting veterans receive the benefits that they deserve. I worked one on one with the public, problem solving their unique situations and always advocating for constituent rights when confronting our huge federal bureaucracy. Working on actual cases helped me understand these pressing issues in all their complexity and the effects on the lives of individuals, their families and the social fabric of the greater community. I will maintain this perspective as a judge.
Later, I worked at the Columbus School of Law, Families and the Law Clinic. The clinic provided free legal services to indigent clients who were suffering from domestic violence had immigration issues and required family law assistance. By representing persons who would otherwise proceed without a lawyer, I gained hands-on experience learning the dynamics of domestic violence and poverty. I helped clients address immediate safety needs and assert their legal rights by obtaining emergency temporary and civil protection orders (CPO's). I also represented clients in longer-term litigation arising from their abusive family situations, including resolving complex divorce issues, obtaining legal separations, providing guidance with property and debt distribution, and facilitating child custody-visitation, and child support. Additionally, I responded to the unique needs of victims of domestic violence, helping them to attain legal status and employment authorization through VAWA (Violence Against Women Act) self-petitions, battered spouse waivers, and U visa applications. I was motivated to serve because I believe everyone has an equal right to the fair and impartial administration of justice. This belief motivates my running for Superior Court Judge of Humboldt County.
I currently sit on the Board Waterfront Recovery Center in Eureka. A significant number of cases in our court system involve drugs and alcohol. I am committed to addressing the underlying causes of criminality and believe strongly that our community needs to address these issues in order to promote public safety. As a judge, I will continue to support providing drug and wellness court alternatives that have proven effective when defendants show a sincere desire to seek rehabilitation. We can all agree it is better to prevent crime by addressing the source of some of our most common criminal offenses. Waterfront Recovery Center provides such services and I am pleased to be a part of this organization which focuses on addressing drug and alcohol abuse in our community.
Please visit www.stevensteward.com to find out more information about myself and my campaign.