Have you been arrested during the time that you have been an attorney? I found this article regarding Mr. Mclaughlin. Can you both respond. I think voters deserve to know who they are electing for judge.
— Voter
Responses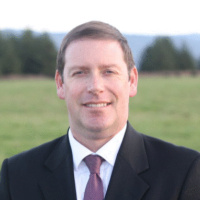 Steven Steward
No, I have not.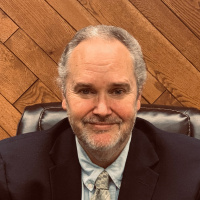 Ben McLaughlin
Indeed, I have. Not one of my proudest moments, to be sure.
I was arrested for DUI, probably about 5 or 6 years ago. No charges were filed, nor was my driver's license suspended, as I was not driving. That being said, I applaud the CCPD for the arrest, as you cannot be too careful regarding such things. I blame myself for being in that position in the first place.
While the arrest certainly marked a low point, I look back on it now as a net positive. It really caused me to address the decade long struggle I had with depression and anxiety. Following that arrest, and with the tremendous support of my family and friends, I entered into a program for judges and lawyers at Hazelden, which is an absolutely amazing facility in Minnesota.
The part of the program that I found most effective was the intensive counseling. My group included private attorneys, a couple judges, and a Public Defender from Cook County, IL, who was amazing. The common thread among us was depression and anxiety.
One of the attorneys in the group subsequently committed sucide. He and I kept in touch for a year or so after leaving Hazelden. Scott was a gifted musician, collegiate athlete, and a father. He also had a wonderful sense of humor.
Law enforcement and those in the legal profession suffer from depression at a much greater percentage than the national average. I am eternally greatful for the tools I learned at Hazelden that help me deal with my depression.
After Hazelden, I created firm personal boudaries meant to protect my time, which I use to spend with my family and doing things I find enjoyable. That's the most important thing, isn't it? Finding joy in life. That is something that eluded me for a long time.
I deal with depression productively now. I take medication and a try to hike with my dogs as often as I can. I don't bring work home and am very selfish about my time. I try to be kind and humble.
My own personal struggles with mental health also shaped how I would approach the subject as a judge. Mental health is a real thing and needs to be taken seriously. This is why I embrace mental health programs and Wellness Courts the way I do.
I appreciate your question and I encourage those suffering from depression and anxiety to ask for help. There are resources available and you don't have to do anything alone. This is especially important if you have children. They need to see that it's OK to ask for help. I did, and it has paid tremendous dividends, personally and professionally.
Regards,
Ben