Do you see the proposed McKinleyville Town Center Ordinance resulting in economic development sufficient to merit the sacrifice of wetland expanses and natural resource-filled landscapes when proposed development could alternatively be performed through the redevelopment of existing underutilized and vacant commercial areas?
— Kelley Garrett
Response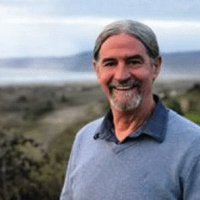 Steve Madrone
Thanks for the question, Kelly. It's an important question to ask when considering a development like this. (I'm sorry for taking so long to reply.)
Yes, I believe that the proposed McKinleyville Town Center Ordinance will lead to enough positive results for the community to merit making changes to, not eliminating, the existing wetlands and other natural resources on the site. This is a process and a project that is balancing various community needs and desires.
The starting point for the town center was the vision of the property owner who wanted to do more with it. That led to a series of community discussions which turned into the Town Center process and the development of the Ordinance. It's been exciting to participate; there's been tremendous interest, participation and ideas along with the understanding of the need to balance the various needs and desires of the entire community.
McKinleyville needs to do more to support small business and provide walk able places for folks. One of the reasons that small businesses in McKinleyville struggle is trying to prosper from a bedroom communities income alone. The Town Center is one way to create new support for small business in a pedestrian friendly retail environment.
The balance comes in trying to meet most of these goals while within the existing footprint and so one piece is enhancing, restoring and consolidating existing wetlands into a highly functional wetlands complex that can be a center piece for the retained open space and trails, as proposed.
I agree with you that re-imagining and considering uses for other currently vacant or underutilized parcels is also important. Perhaps we can soon start those discussions will those landowners to see if they are interested, since it does require interested landowners.