Old Arcata Road renewal project
The Old Arcata Road renewal project will be reviewed by the County Planning Commission this thursday. At issues is the planned roundabout at Jacoby Creek Road and Old Arcata Road which was approved by the Arcata city council. What is your position on this project?
— Gordon Inkeles
Response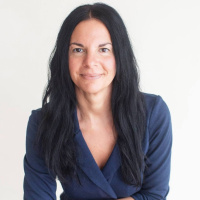 Edith Rosen
Thank you for reaching out and for posing this question, Gordon.
Since I reside on Old Arcata Road, I had been minding this project for years. Old Arcata Road is most certainly overdue for repairs, upgrades, as well as improved safety and accessibility. Walking or biking that stretch of road between Jacoby Creek School and the Bayside Post Office can be dicey–as even with the speed humps and speed limit postings, drivers do not consistently slow down, nor share the road. I am in support of this project; and I am glad to see that it underwent an EIR and County input. I am looking forward to these improvements that will address our longtime safety and accessibility issues.