I imagine the DA's office's budget is quite large. What experience do you have in handling and balancing budgets of that magnitude? What about applying and maintaining grants? Are you aware of the unique grants the DA's office currently receives?
— Voter
Responses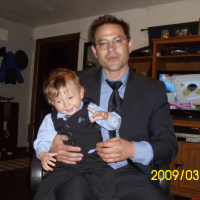 Michael Acosta
Without meaning to sound arrogant, the fact is that I am the only candidate of the three that has ever held a management position in a law firm or in an organization with a large budget (similar to that of the District Attorney's operational budget. To my knowledge, neither Ms. Eads in her 20 years, nor Mr. Kamada in his 8 years in the legal sector, has held a management position in a law firm, nor has either they ever directed an organization that is financially similar to the District Attorney's Office. Admirably, however, they have spent their entire legal careers as county employees. In contrast, during my 20-something years in the legal industry, I have held both a managing attorney position and an Executive Director position, in two different states. In each of those positions, I had responsibilities for operational budgeting and human resource management, with the latter position having an operational budget similar to the relatively large budget of the Humboldt County District Attorney's office. (I say relatively large to address your question, however, the DA's budget is relatively small compared to the overall County of Humboldt's budget, constituting only 10.523% of the Law and Justice budget of the County, and only 1.4% of the overall operating budget of the County in 2020.)
[https://openbudget.humboldtgov.org/#!/year/2020/operating/0/service/Law+%2526+Justice/0/department]
My first management position in the legal industry was as a managing attorney at Dakota Plains Legal Services (DPLS), in its Pine Ridge Indian Reservation field office. My field office consisted of two lawyers, two paralegals, and support staff, and was one of six field offices on various Indian reservations across North Dakota and South Dakota (which has now expanded to eight offices after DPLS absorbed Black Hills Legal Services in Rapid City and Sioux Falls). The Pine Ridge office that I managed handled about 1,200 cases per year in state, federal, and tribal courts, which was so remarkable that it triggered an audit by the Legal Services Corporation (LSC). [https://www.lsc.gov/ ] LSC is the entirely federally-funded private corporation chartered by Congress to oversee all of the legal aid organizations in the United States. The assigned LSC auditors, who were sent all the way from Washington, D.C., were surprised to find that in each of the approximately 1,200 cases handled by my field office, qualifying legal services had in fact been provided to income-eligible clients residing on the Pine Ridge Indian Reservation, and that the expenditure of LSC funding by my office was entirely compliant with federal regulations. Soon thereafter (around the time I arrived in Humboldt County), those same LSC auditors contacted me from Washington, D.C., and offered me independent contract work on their audit team to audit and provide technical assistance to various LSC-funded field offices around the country that were at risk of non-compliance. So, as an independent contractor of the Legal Service Corporation, I audited and provided technical assistance training to Alaska Legal Services' field offices in Ketchikan and Juneau, Oklahoma Indian Legal Services' main office in Oklahoma City, South Carolina Legal Services in its Charleston office, Legal Services of Buffalo-New York, and the Montana Legal Service Association's field office in Bozeman, Montana.
My other management position that encompassed responsibility for budgeting (and this time with a budget similar to the Humboldt County District Attorney's office) was as the Executive Director of the Tribal Gaming Agency at the Bear River Band of Rohnerville Rancheria; a position that I held for over six years while doubling as Bear River's in-house General Counsel (and under two different Chairmen, which is saying a lot if you know anything about tribal politics). As the Executive Director of the Bear River Gaming Agency, I had a staff of about 16 to 20 employees at any given time and was responsible for personnel and budgeting for the surveillance department, gaming compliance department, and background and licensing department, as well as running the Tribal Gaming Commission meetings and reporting to the Tribal Council. There were unique aspects of running a tribal gaming agency, such as 24/7 staffing requirements in the surveillance department (similar to the Sheriff's Department but on a much smaller scale), and the challenge of achieving regulatory compliance in overlapping jurisdictions without stifling the goals of the Bear River Casino's managers, whose job it was to maximize profit for the Tribe. The regulations with which I had to direct compliance included those of the National Indian Gaming Commission (NIGC), the California Gambling Control Commission (CGCC), the California Alcoholic Beverage Control Board (ABC), the Occupational Safety and Health Administration (OSHA), the California Governor's Tribal-State Gaming Compact, the federal Department of Labor (DOL), and the Department of Interior's Bureau of Indian Affairs (DOI/BIA), as well as all of the applicable tribal ordinances, resolutions, and rules of the Tribal Council and the Tribal Gaming Commission. In this capacity, I received management training from the California Indian Gaming Association in Palm Springs, CA, the National Indian Gaming Association in Albuquerque, NM, and several years of training at the annual Global Gaming Exposition (G2E) in Las Vegas, NV.
The budget at the Bear River Gaming Agency in those formative years was very similar to that of the Humboldt County District Attorney's office, both of which run in the single-digit millions. Having given a cursory look at the most recent numbers of the District Attorney's office, it is apparent that total expenditures since the 2018-19 fiscal year have increased by a million dollars (from $6.9 million to $7.9 million) while total revenues have declined; a disturbing trend for any organization. It should be noted, however, that regulatory agencies are typically not "income-producing" entities, such as a table games department or slots department at a casino, or a building and planning department of a county. That being said, the million dollar expenditure increase between 2018 and 2020 doesn't seem to correlate in any way with the substantial decline in cases filed: from 1267 felony cases filed in 2018 to 922 filed in 2020, and from 3725 misdemeanor cases filed in 2018 to 2635 filed in 2020. The narrative of the official budget report attributes this decline in cases to the pandemic, but that makes little sense in light of the simultaneous increase in expenditures noted above and also in the simultaneous increase in staffing from 58.3 in 2018 to 62.3 during the same period. So, the conclusion one must draw is that from 2018 to 2020, the DA's office saw a decrease in productivity, despite enjoying an increase in staffing and expenditures. This needs fixing, and it starts with your vote. Thanks for the question.
P.S. Reproduced below is the Humboldt County DA's budget summary, so that you can assess the situation yourself if you so choose.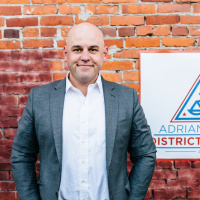 Adrian Kamada
I imagine the DA's office's budget is quite large. What experience do you have in handling and balancing budgets of that magnitude? What about applying and maintaining grants? Are you aware of the unique grants the DA's office currently receives?
Voter, thank you for your question,
Voters should have a good understanding of the District Attorney's office budget, where it comes from, and where it goes. The figures I'll be using are from the Fiscal Year (FY) 2021-22 proposed budget, available at https://humboldtgov.org/247/Budget. Each department in the County must start with a balanced budget, with changes made along the way as needed, usually as part of a mid-year review where funds get shuffled around to cover shortages and overages. Generally speaking, each departmental budget is broken into four distinct categories: Revenues, Expenditures, Other Financing Sources, and Additional Support Funding.
That final category, Additional Funding Support, used to include money from the County General Fund. Since FY 20-21 that category has been zeroed out and General Fund contributions are now listed under "Other Financing Sources". All other revenues come from a wide variety of places, primarily from "other governmental sources" including state, and federal grants. Private grants are presumably put into the "Other Revenues" category, which for FY 21-22 totaled just $26,500.
The District Attorney oversees five distinct funds: The DA's office itself, the Victim-Witness Program, the Child Abuse Services Team, Victim Outreach and Advocacy, and Measure Z. The grand total for all those programs is $7,944,558 in "total revenues". The backbone of the office is the 63 full-time equivalent (FTE) positions assigned to the office. The salaries and benefits for those vital 63 employees comes to $6,762,878.
This leaves $1,181,680, just under 15% of the total budget, to cover everything else the office needs: paper, computers, cars and gas, consultants, office furniture, expert witnesses, resources for victims, witnesses, and the child abuse team, victim outreach and advocacy…
There are some rather alarming specifics in the services, supplies, and "other charges" for these budgets:
Victim Witness Program: $71,438
Child Abuse Services Team: $57,389
Victim Outreach and Advocacy: $40,733
The budget includes specific grant-funded positions within the DA's office, including for the Victim Witness program, the Child Abuse Services Team, real estate fraud, and worker's compensation fraud. The office needs a person that is specifically trained in grant writing.
In the current office, one of the great missed opportunities is failing to aggressively identify, pursue, and receive more grants. I will have a dedicated grant writer, who I will work closely with. This will result in supplementing the small amounts currently available to help children, witnesses, and victims get through the worst days of their lives.
Although, I personally do not have experience in managing a budget this large, I know how to read a spreadsheet, and have the ability to learn and understand where the money goes, and how to analyze current and historical factors to forecast deficits or, we hope, surpluses. It is critical to have a talented team that specializes in budget management, including a Business Manager, and to reallocate positions to have an expert grant writer.
Restructuring the office, including full-time employee positions, and certain duties so we will have experts in grant writing, and other duties, is part of building a modern D.A. 's office that is long overdue for the people of Humboldt County.