Would you, as a supervisor, support the County of Humboldt to send letters to state legislators in support of a federal abortion rights? Would you support and protect abortion rights within the community? With the possible overturn of Roe v Wade, this question has become paramount. https://www.politico.com/news/2022/05/02/supreme-court-abortion-draft-opinion-00029473
— Allison Edrington
Responses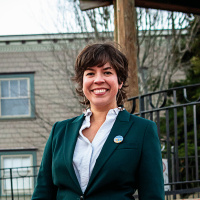 Natalie Arroyo
Hello Allison,
I agree that it is an incredibly important time to step up and not sit on the sidelines when it comes to comprehensive reproductive health care, including but not limited to abortion access. Prior to Roe v. Wade, people seeking abortions were exposed to immense danger. From history, we know that people have always sought and found ways to get abortions for an enormous variety of reasons. Making them harder to access does not necessarily mean that people will carry more healthy children to term, but it does mean that people seeking abortions will go to dangerous and desperate lengths to access these services. This desperation may harm our own children, siblings, best friends, and loved ones. The people most affected by limited access to reproductive freedoms are those who are poor, are people of color, and who live rurally.
Thankfully, we live in a state that is committed to reproductive freedom and safe access to care. I will certainly be direct and clear in my support for rights to reproductive health care on a local, state, and federal level. That may take the form of letter-writing, meeting with advocates and decision-makers, and actions such as coordination of services to welcome those seeking care from outside of our community. I also value and support the important services that comprehensive reproductive health care providers employ to care for people, including infection screening, birth control options, breast health services, and cancer screening. In this election, I am honored to have been endorsed by the Planned Parenthood Northern California Action Fund in recognition of my robust support for reproductive rights.
I am personally grateful that I have been empowered to decide when to have children. My spouse and I are looking forward to having a family when the time is right. This ability to decide and choose my path has been a factor of my own relative privilege, good fortune, health care access, and community support. This has allowed me to access post-graduate education, a meaningful career, and choose healthy relationships. I wholeheartedly support families and children, and admire those who are parents for their own hard work and important role in building a strong, healthy community. I am wholly in support of people's right to choose to become parents. I also support programs that provide for child care needs, pregnancy and post-natal care, and much more! We need better healthcare for people, period. I'm glad to be able to be in a position of leadership in Eureka and beyond, so I can continue to destigmatize reproductive choice and make strides towards more and better healthcare.
Sincerely, Natalie Arroyo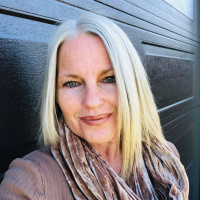 Kim Bergel
I am horrified by the leaked decision and I hope that one or two of the Justices comes to his or her senses before it becomes final. Fortunately the right to privacy is protected by the California Constitution thanks to Proposition 7 passed by voters in 1974 when I was too young to understand the importance. It would take a ballot proposition to undo the right to choice in our state, and I doubt that any initiative calling for the repeal of the right to privacy would pass. However, women in many other states are not so fortunate, especially if they do not have the resources to travel to a state like ours. The irony is that those laws do not prevent abortion. Abortion has been practiced for thousands of years and will continue whether they are legal or not. So many women have suffered greatly through illegal abortion practices. Many have lost their ability to have children. Many have lost their lives.
I find it hypocritical that many men and women in power would deprive a woman of the right to terminate a pregnancy yet refuse to support programs that would make a choice to carry the pregnancy to term an easier one. Many of these same people voted to repeal the policy of the federal guarantee against child poverty. To paraphrase Julian Bond, it is as if these people believe that life begins at conception and ends at birth.
Women who have been raped and girls who have been sexually abused (raped) by a family member or close friend should absolutely not be required to take such pregnancy to term and live the trauma day after day, it is inhumane at best. Women who have no means to support their child, young girls who have their whole lives in front of them and make a mistake.
A young woman I am close to was drunk at a party. Her friends left her and things happened. She found herself pregnant, father unknown. Her decision to terminate the pregnancy did not come easily. Thank goodness for Roe v. Wade and Planned Parenthood as she had the option to have a legal and safe abortion. Through counselling and other support she has been able to get on with her life and is married with two children. I think about the many children in foster care whose mothers don't have the ability or desire for so many different reasons to provide appropriate care for their children. And then of course there are the many grandparents today raising their grandchildren rather than enjoying a free retirement. The high ACES scores in many of our kids come from families in which the parent or parents simply weren't ready for childrearing. It is important that we uphold the freedom of reproductive rights for so many reasons.
I would support Congress passing a federal abortion rights law, but I am concerned that the current SCOTUS will overturn it on the basis that Roe v. Wade will probably be overturned - on the basis of "states' rights" to force a woman to carry a pregnancy to term. What we really need is a right to privacy Constitutional amendment with language that specifies that reproductive decisions are private. This would require three fourths of the states to be passed as well as passage by two-thirds of Congress. This doesn't seem likely in the near future.
I would certainly support a Board of Supervisors sending an affirmation of reproductive choice to state and federal legislatures. We need a pro-choice majority on the Board to make that happen.
You will also see me at every pro-choice demonstration or other event I can attend. I would support public funding to make services available to women travelling from out of state. I am open to other ideas.
Thank you Allison.
Sincerely, Kim Bergel