Abortion rights and prosecution
Would you, as the DA, send letters to state legislators in support of federal abortion rights so that no one in this country is prosecuted for having an abortion or stillbirth? Would you support and protect abortion rights within the community? With the possible overturn of Roe v Wade, this question has become paramount. https://www.politico.com/news/2022/05/02/supreme-court-abortion-draft-opinion-00029473
— Allison Edrington
Responses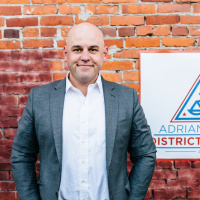 Adrian Kamada
I commit my unwavering support and will protect people's rights to privacy, which includes making personal decisions over their own bodies. It is a basic human right. The government should not have power over a person's reproductive decisions. This is a matter of equality, justice, and our essential freedoms.
If the U.S. Supreme Court's recent leaked draft opinion in Dobbs v. Jackson becomes law, then the ultimate effect is that access to abortion will be left to the individual states. In California, our state lawmakers are expanding access to safe abortions.
In many other states, however, access to abortions will become extremely limited, including criminalization of people who have abortions, or assist in facilitating one. Those laws are horrendous, and counterproductive. Criminal law should never be used to punish, including incarcerating, patients for exercising their reproductive rights, or the doctors that provide that medical care.
As a district attorney in California, it is unlikely that abortion rights issues will come before me as a daily part of the job is prosecuting criminal offenders. District attorney offices in states that criminalize abortions will become a battleground in this deeply divisive issue. Some district attorneys in those states have signaled that they will use their discretion and decline to prosecute those cases. For example, in Texas which has one of the strictest anti-abortion laws in the country, Travis County District Attorney José Garza says that his prosecutor's office should not be involved in criminalizing personal medical decisions. He further states that his office focuses on holding people accountable that commit violent acts in their community, and that taking resources away from those cases would be reckless and endanger public safety. I agree.
In effect, the reversal of Roe v. Wade will result in increased disparity, where people able to afford an abortion will be able to travel to states that provide safe access. But for those people that cannot afford to travel, they risk becoming criminals, and risk their own medical health, and lives. This is at odds with our basic principles of equality, justice, and freedom.
As your next District Attorney, a father, a son, a husband, I will do everything within my power to protect reproductive rights. Not only will I send letters, but I will continue supporting abortion services locally and will join coalitions of district attorneys, including in other states like Texas, that advance reproductive justice, and support our federal representatives.
I know many good people who may disagree with my position based on their deeply held beliefs. Over the past 50 years, since Roe v. Wade, we have reduced the number of abortions through education and access to contraception. We must continue to support those effective efforts.
In sum, I support the holding in Roe, the preservation of fundamental human rights, and you can rely on me to be an elected official that is active in protecting those principles.
Respectfully,
Adrian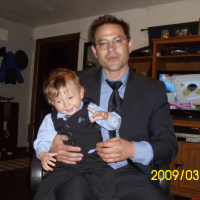 Michael Acosta
This is a tough issue for me as a Catholic in my own life, but in terms of public policy, it is clear America should not roll back women's rights, including a woman's right to privacy and to self-determination of her own body. Therefore, in any court in which reproductive rights are fundamentally challenged due to the Supreme Court's reversal of Roe v. Wade, I would participate, individually and/or collectively, in the drafting and submission to the court of that venue, an amicus curiae (friend of the court) legal brief detailing the legal support for reproductive rights and arguing the detrimental social implications that criminalizing a woman's choices concerning the health of her own body would have. I think the DA's position and resources are most effectively used in the courts following any bad legislation that the courts attempt to enforce, since legislation is mostly a political remedy, rather than a legal remedy. But, yes, you can count me in on submitting an amicus curiae brief, and working with any concerned residents of Humboldt County in its drafting, to whichever battleground may arise on this issue in the courts of America.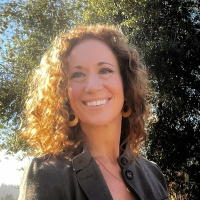 Stacey Eads
Dear Ms. Edrington,
I am Pro-Choice. I personally support our local Planned Parenthood and am an advocate of women's rights and access to reproductive health care services.
I respect and appreciate the opinions of my opponents on this very important matter.
Sincerely,
Stacey Eads