What have you done and what will you do as a Supervisor to support diversity, equity, and inclusion in Humboldt County? In addition to the many indigenous peoples, Humboldt is home to many LatinX, Asian, and African Americans who are often marginalized and have experienced various forms of discrimination. Please respond to my convent as that is what a leader with ethics and integrity would do.
— Julee Unrulee
Responses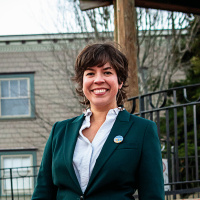 Natalie Arroyo
Hi Julee,
This is a topic that's so important to me - I'm pleased that you asked! In my time living in Humboldt County, I've worked on diversity and inclusion efforts often. In the past 2-3 years, there has been much more momentum, which I'm grateful for and also sometimes frustrated by… more on that shortly.
For the past 15+ years, I've worked on environmental justice projects, community organizing efforts, and collaborative programs designed to improve equitable outcomes in Humboldt County. These have included several projects to improve language interpretation and translation resources for Spanish and Hmong-speaking residents, transportation safety programs in racially diverse communities and in rural communities, and being directly involved in the project to remove 4 dams on the Klamath River - a historic environmental justice project that is critically important to the river's health and the survival of the tribes who have lived in the Klamath basin for thousands of years. I have also served on myriad committees to focus on serving our diverse community and supporting a diverse workforce, in all kinds of organizations.
In my first year on the Eureka City Council, I drew from my previous (humbling) experience working with the Wiyot Tribe and went to the Wiyot Tribal Council meeting on Table Bluff, asking what I could do to improve the relationship between our governments. The immediate and resounding response from the Council was to return Tuluwat Island. Five long years of complex procedural steps later, the City of Eureka was able to return over 200 acres. We have been contacted by people all over the U.S. and around the world to ask about how this transpired and to seek encouragement for their own efforts to heal. Now, the City of Eureka is supporting efforts to recognize our historic Chinatown and tell the story of what happened here. The truth is hard to admit and to examine, but I believe we gain a lot from understanding past mistakes and not repeating them. I want to do more than not repeat errors, I want to be part of growth, healing, and celebration! We are a small city in a remote, rural area, and I'll admit I did not think we could make history or become known for our justice work. Yet we have, through a willingness to take action! There have been some naysayers, but very importantly, these actions have not taken anything away from our community. They've added to it. People are seeing that there is not a "zero sum game" when it comes to inclusion and justice. That's perhaps my best lesson learned in the past 8 years - all of these efforts are win-win!
I am grateful for the increased focus on justice, equity, diversity, and inclusion over the past ~3 years. The outcomes are good, and important. As a Latinx person, I also feel exhausted at times by the pressure to serve on committees, to raise these needs, and to explain why it is important over and over again. As a person of relative privilege in a position of power, I will do this work for as long as it takes. I also encourage everyone reading this to pick up a little bit of the load within your organizations, to support diverse businesses here in Humboldt, and to listen for and trust the experiences of people with different lived experiences from yours.
According to some amazing work done in our region by Equity Alliance of the North Coast and their consultants, Stepping Stone Consulting, 20% of our community identify as black, indigenous, or people of color (BIPOC). However, 42% of students in Humboldt County schools identify as BIPOC - so our youth represent our rapidly-changing demographics. The report I'm referring to goes on to describe inequities in access to housing, healthcare, education, and more. It also describes some great next steps. We have important work to do! As Cal Poly Humboldt, College of the Redwoods, and growth in new industries bring more people to our community, we can be sure that our neighborhoods will continue to become more racially and culturally diverse. I'm really excited for that!
My experience has taught me that focusing on equity is a joyful and powerful undertaking, capable of making people feel happy, safe, and welcome. Focusing on racial and cultural inclusion can bring economic vitality and improvements in public safety. I'll continue to work on the Klamath River and collaborate with tribes, I'll be a friend and a point of contact to BIPOC organizations, and I will be part of the equity-focused groups that work together in our community. I'll also bring this lens to my decision-making - thinking about whose voices we are not hearing, concrete ways to include more of our community in decisions, and what historical missteps we can correct now.
One thing I want to impart is that this focus on racial justice can coexist perfectly well with a focus on all other civic matters, and it can be filled with positive experience. And who knows, maybe we will even get some more Puerto Ricans up in Humboldt soon who I can celebrate the holidays with in our super-special way! (hint: we surprise each other with loud groups of musicians barging into the house at all hours… I'll let the Sheriff know in advance.)
Thank you for asking!
Sincerely, Natalie Arroyo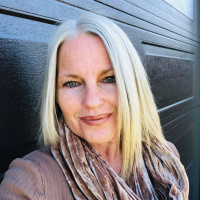 Kim Bergel
As we welcome the increasing diversity in our region, we must address the inequities and challenges that are far too familiar and commonplace. All people have value. Embracing our similarities and celebrating our differences is so important. It will be important to listen more closely to communities who experience the most difficulty in these challenges. It will be important to hear their stories and make decisions which empower marginalized communities and right our history. The City of Eureka began this change and healing with the return of Tulowat Island to the Wiyot tribe over 100 years after the horrific massacre of women, elders, and children This was only a beginning. Amends means change and we need to continue to develop these important relationships and learn from the past .
Our county has a long history with regard to treatment of non-white people, from the enslavement of Native children to the mobs which drove Chinese out of Eureka, and the horrific massacres of both throughout California. We need to understand the experiences of students coming to our university and why many of them don't feel that our community is friendly or safe for them. As our economy is diversifying, we are attracting diversity in professionals and workers as members of all cultures and groups recognize the physical beauty and appreciate the small town experience. Our schools must be ready to serve their children. I am grateful that the Eureka Police Department and Humboldt Bay Fire are both working on racial equity and education and making those changes one step at a time. Policies for EPD have shifted greatly over the last seven years. Diversity training is a requirement and a policy to reduce the use of lethal equipment when possible has been implemented. They are also looking to address mental health in the process.The oversight committee presents another opportunity to keep EPD accountable, as long as the committee consists of a diverse group of people from all walks of life. We must address everyone's needs; newcomers and old timers alike.
I will continue to reach out and listen to all people.We will need to continue to work together to create opportunitIes for inclusiveness and understanding. In the City of Eureka we are making great strides to learn more about the variety of cultures and we are learning to appreciate our differences as well as similarities. We can be afraid of what we don't understand. That fear stifles us and we miss out on the richness of new experiences and enhanced community. We will need to continue to listen and address the very difficult experiences of the many and look for ways to increase inclusivity. With the influx of even more students coming to Cal Poly Humboldt we are at a pivotal time to make these changes. From the equity classes I have taken I realize I know only a little and have so much to learn. I am looking forward to these very difficult conversations and moving to promote constructive changes. I will count on many different folks to bring these ideas forward.
Thank you for the question.
Sincerely, Kim Bergel