Do you believe climate change is real? What problems will climate change create for Humboldt County and how do you think the County should act to address these problems?
— Joe Frye
Response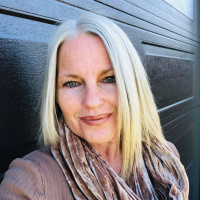 Kim Bergel
Climate change is real.
We are experiencing the longest California drought in recorded history. We have essentially been in a consistent drought since 2006, with one or two years of "normal rain." Statewide, the drought stresses our agriculture and it generates disastrous fire seasons, which continue to extend in length each year.
According to Humboldt Baykeeper The Humboldt Bay area is experiencing the fastest rate of relative sea level rise on the West Coast.A three foot rise in the Humboldt Bay could cause flooding, septic failures, and compromises of infrastructure in some of the low-lying areas around the Bay.
I believe that we need to listen to the scientists and other experts on this matter, and heed the call of the recent Grand Jury report which advised that the county, municipalities, and districts pool our resources and come up with a comprehensive mitigation plan. Such a plan should include consideration of a managed retreat of areas like King Salmon, Fields Landing and Fairhaven. And we need to move on this, with projects beginning their physical phases by 2025.
With regard to fire dangers, I support the idea of improving coordination and communication between all of the departments and stakeholders. We may have not yet been hit as hard as some other California counties, but we have had some real scares and seen and experienced the fire refugees fleeing to our region. It will also be important to work with tribes, who have deep proven-effective traditions, regarding prescribed burns for fuel reduction.
Though Humboldt County cannot fix this global problem alone, we can participate and set an example by promoting sustainable alternative energy projects. Much of the solar technology being used across the globe was developed in the north coast hills. We have several companies which develop and promote alternative energy technologies. We need to encourage this and consider the development of wind farms and other sources to reduce our dependence on fossil fuels.
Humboldt County has great resources in brain power. If you have ideas which can address any of these issues, please contact me and maybe we can make things happen.
Thanks for the question.
Sincerely, Kim Bergel