Humboldt LGBTQIA Community
With the LGBTQIA community in Humboldt growing, especially in the Cal poly Humboldt Area, what are local officials and legislation gonna do to ensure the safety of this community from hate crimes. This is a recurring problem in Humboldt and as an activist for LGBTQIA and BIPOC communities, I want answers.
— Reid Patrick Reid
Response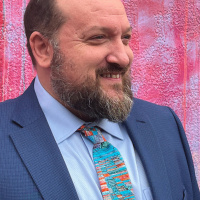 Nicholas Kohl
You deserve answers.
LGBTQIA and BIPOC are powerful contributors to our community. I want to ensure that they are all protected by the same rule of law that is afforded cis citizens.
I feel that the recently crafted City of Eureka's Citizen Oversight of Police Practices (COPP) board is a step in the right direction.
I see it as a mechanism to address concerns looking for systemic improvement.
I would also like to see an increase in community events that facilitates use of space that is inclusive and safe.