Hi Mario,

Have you ever ridden public transit in Humboldt County? When was the last time you did?

Would you be willing to ride all of the ETS bus lines in advance of the election and share your experience?
— RCA
Response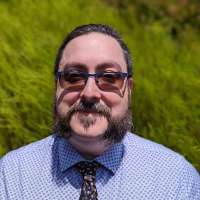 G. Mario Fernandez
I have not had the pleasure of riding public transit here in Humboldt because it doesn't quite comport with my needs for work. However, I do know the difficulties associated with transit riding (wait times, long commutes, inconvenient stops, etc.) which is why I would support research into improving our local wait times and the creation of rapid transit lines.
Yes, I would be willing to all of the lines (especially if I had someone to ride them with) and report back on my experience.