Humboldt Today with John Kennedy O'Connor
Chris Parreira Asks You to Work on Your Fav Bob Dylan Song
When will Humboldt get to experience live music again? The answer, you could say, is blowing in the wind.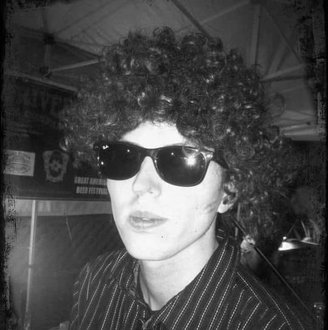 Until then, we'll have to improvise. For ten years now, local singer/songwriter and sound engineer Chris Parreira has helped organize the Bob Dylan Birthday Bash, an annual gathering at Mad River Brewery on/or around May 24 featuring Humboldt musicians' renditions of songs from Mr. Zimmerman's catalog. For obvious reasons, the event as it has existed is not happening this year. How does it feel, Humboldt?
But the show, in some form, will go on. Parreira is seeing to it that Dylan's birthday is honored by inviting the community to record themselves singing a song(s) of their choice. For more on how to participate and prove your Dylan devotion to you neighbors, listen to Parreira's chat with LoCO's Stephanie McGeary and Andrew Goff, above, or head on over to the e-event's corresponding Facebook page.
Listen to this episode
Chris Parreira Asks You to Work on Your Fav Bob Dylan Song
---
blog comments powered by

Disqus