I'd like to know how any of you feel about homelessness and homeless people, some of what you think needs to happen and what you might do as a city council member to try to deal with any of the many issues surrounding homelessness here.
— Andrew
Responses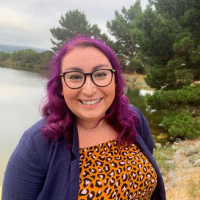 Emily Grace Goldstein
Andrew, I appreciate you bringing up this topic. I envision Arcata being a leader in establishing new norms around housing. Affordable and accessible housing is a fundamental right for each and every person in Arcata. I believe in the Housing First model which proposes that houseless individuals are more likely to respond to services if they have safe, secure housing. This also allows individuals to have more autonomy and control over their lives. When someone has a home, they are more likely to be successful in obtaining employment, accessing education, and/or addressing mental health, physical health, or substance use. Thus securing housing is the vital first step of social services within our community, and I plan to advocate for policies and organizations that centralize this model.
Additionally, decriminalizing houselessness is a critical step. Punishing an individual for having a lack of housing in no way helps that individual or betters the community. Supporting individuals through an expanded network of coordinated services is crucial. This means service organizations create a network of support for individuals. For example, housing organizations may partner with mental health organizations, substance use support groups, community building event groups, as well as connections to local education and job placement programs. We must ensure that both short-term and long-term housing options are available, and take away any punitive requirements for entry. Any individual who desires housing should have it. In a country rich with resources, there is no reason that housing should not be granted as a human right.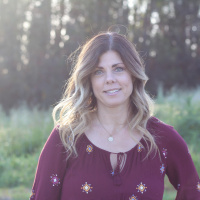 Stacy Atkins-Salazar
Thank you for the question Andrew. There are many factors that lead to homelessness and we have to understand what those are in order to provide meaningful help and policies that create real change. But the bottom line is that we need more affordable and alternative housing in Arcata. I would like to continue to partner with local agencies like the Arcata House Partnership and Affordable Homeless Housing Alternatives, to see how we can work together to find solutions. This is a problem in our community that I believe is best solved with collaboration, compassion and creativity.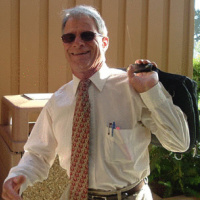 Paul Pitino
I find that the path out of homelessness has a big hole in it between a home/shelter and a outdoor illegal campsite. What is needed is a place legal campsite for people to stay at while they are transitioning. The current available shelters have restrictions and space for only a fraction of the houseless population. I like the Village concept where people can stay such as Dignity Village, Portland and Opportunity Village, Eugene. We have seen from the Arcata temporary campsites, the sites were filled instantly. I feel to really solve this we as a region need to address this problem, and accept that we cannot house the majority of our houseless population in traditional ways. Housing cost too much, and for now tents, sheds, etc are what we can afford to do. Using the model of 30 people to a site and all cities, and county unincorporated areas would provide for their portion of the population so no one place would be overwhelmed. As housing becomes available camps could be condensed to the few needed for our county. I maintain that a tent is better than nothing, and the camps could create their own housing as an improvement. I remain hopeful that there will eventually be places like this, especially since the housing crisis continues to grow larger with no effective housing solution for the majority of the unhoused.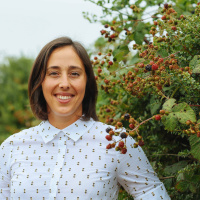 Camilla Zapata
Andrew, I feel that housing is a basic human right, a fundamental need. I feel that homeless persons are some of the most vulnerable citizens in our community, and I believe there is more that we can do for this population. Homelessness is a result of a number of factors, and as such needs to be resolved with a multifaceted approach. Lack of affordable housing, mental health services, unemployment, unaddressed addiction, and general lack of support services are all contributing and compounding factors.
I believe Arcata House has done an amazing job in our community and I applaud their efforts, but I believe the city needs a more comprehensive approach. As a council member, I will work toward finding real solutions to this complex issue. I envision transitional housing with on-site support services as a pathway forward. I believe developing a platform to work with the county, other cities in the area, and existing local non-profit organizations to find county-wide solutions for more transitional housing projects would be the next step.
Collin Yeo
Andrew, thanks for your question. Homelessness is a huge problem in California, where 22% of the nation's homeless population lives. I believe that this is a direct result of the failures of late-stage neoliberal austerity capitalism. We have not only the largest number of homeless people in the nation living in this state, but also the largest number of billionaires. We are the fifth largest economy in the world yet the visible poverty among our citizens is endemic.

I propose two solutions for our problem with homelessness locally: First, we should reallocate funds from our public safety budget towards direct material aid for those who are the most economically disadvantaged. This can come in the way of mental health and addiction support, like social workers and counseling.

Second, we should take advantage of AB 857, the Public Banking Act, which was signed into law in California last October. This law allows counties and municipalities to form public banks which exist outside of corporate profit structures. We can then use extremely low interest loans from a public bank to build housing which can be purchased by our citizens at cost for use as permanent housing (i.e. no buying and flipping). This will also drive down the inflated housing market and give first time homeowners and members of the working class an opportunity to own a home for themselves and their family. If we partner with a larger community, which is the current recommendation of the California Public Banking Alliance's local satellite group Cooperation Humboldt, then our economic strength in this respect will be greater.

If Measure B passes in November, then the affordable housing cap will increase to 7.5% in Arcata. That's a good start. But I believe that we need to radically rethink the current model of housing, and where possible remove housing from the pressures of market forces, which never favor the lower and working classes. Public banking can do that for us.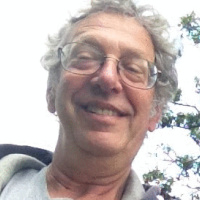 Michael Winkler
Andrew, thank you for addressing this important question.
There are many reasons why people are homeless. The most basic reasons are lack of affordable housing, lack of jobs, especially living wage jobs, bad luck, poor choices, addiction and physical and mental illness.
In working with homeless individuals, we need a combination of compassion and assistance and also to set reasonable and legitimate boundaries and expectations of what part individuals need to play to help themselves.
Compassion is important and is ultimately why I am involved in public service to help people.
The homeless are children of God and our fellow citizens with full human rights and deserve to be treated with compassion and respect.
Out of compassion and as confirmed by recent court rulings, the homeless have a right to rest.
In practice, this means that the City either must let the homeless sleep in City parks or make sure that other sites are available.
Homelessness is not a crime and should not be treated a one.
For many years, I have been involved in many of these areas related to homeless services, both in my private consulting working on construction of affordable housing, as a member of the Arcata Planning and as a member of the City Council and serving as a liaison to homeless service organizations. Members of my family have been involved in helping the homeless for many years.
In practical terms, the City of Arcata, working with other agencies, needs to come up with the funding to pay for building and maintaining facilities for the homeless and for paying the people who work there.
Money that the City of Arcata can provide for construction and rehabilitation of affordable housing comes through federal Community Development Block Grants (CDBG) available annually in limited amounts.
City government does not directly provide services to homeless individuals, but instead works with
Humboldt County department of Health and Human Services (DHHS)
Arcata House (transitional housing)
Open Door Community Health Centers
AHHA (Affordable Homeless Housing Alternatives)
HACHR (Humboldt Area Center for Harm Reduction)
Courtyards at Arcata (low-income family housing)
Plaza Point (low-income senior housing)
Creamery Row (low-income family housing)
Creamery Row (low-income family housing)
Arcata Bay Crossing (permanent supportive housing)
Going forward, I support the City of Arcata doing the following:
Complete construction of Sorrel Place (solar affordable family housing), which I am involved in as an energy analyst
Extend sewer to AHP Night Shelter and Susie Van Kirk House so that they can expand
Provide CDBG funding to Arcata Gardens Apartments for rehabilitation
Work with AHHA to build homeless housing project on Little Lake site (tent city/tiny houses)
Work with churches to allow car camping for homeless in church parking lots
Continue 'Project Room Key' (hotel rooms for homeless for seniors or with health issues)
Continue making the city-owned Arcata Service Center available to
Continue to provide rental assistance so that people can stay in their homes
Long-term the goal is to treat the homeless with respect and to help them to as fully to participate in and contribute to the community as they are able.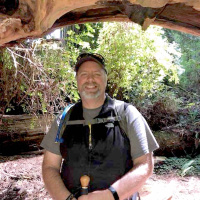 Nicholas Matthews
Andrew the homeless has been an issue that Arcata has been facing for many years. I don't believe that there can be one simple answer when addressing this issue. In my experience with working with the public I have found that there several different situations which lead us to the homeless crisis we are facing in Arcata. One of which is the travelers. This is more of a seasonal situation that ramps up during the fall when the cannabis farmers are getting ready to harvest and are looking for people to employ as workers to help harvest and trim their crops. This group is usually the younger generation and tend to be from out of the area who have chosen to come to Humboldt on the quest to find fall jobs on the cannabis farms hoping to earn money to travel with. Next we have a more close to home group of people. This group is a direct result of our economy and unemployment. These people are usually hard workers who have found themselves being let off of work due to the layoffs that so many businesses and companies have been forced to make during these very difficult economic times. Any of us can find ourselves in this group and many of us are right on the edge of just that. The last situation is a broader one and that is the mental heath issues that so many Americans face. There are so many people in our society who have mental health issues and many of them don't even know it. As a result of this illness it's very difficult for them to function in society and it's next to impossible for them to find jobs which will allow them to be self-sustained. Arcata has made steps in the right direction but there is still so much hard work to be done. A couple of wonderful programs that we have in Arcata are the Arcata House and the Affordable Homeless Housing Alternatives. Both of these organizations have done wonderful work helping where they can with the people who are willing to reach out to them and ask for help. I don't believe that there is one simple solution that can be used for all three of these demographics but I do believe we can make steps and address each one individually. As your city council representative I will move forward in addressing this crisis that Arcata is facing.


Nick Matthews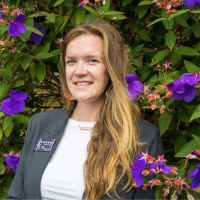 Sarah Schaefer
When talking to Arcatans, one of the main topics of discussion is homelessness and the services provided to our most vulnerable populations. As a member of the city council, I would like to work with the existing community organizations to create a more robust shelter system to help those in transition from sleeping on the streets and our community spaces and parks. Arcata's long-term shelters are at capacity, and low-income, long-term housing is scarce. The city needs to work with local non-profits addressing homelessness and with local planning firms and construction companies to fund and build more affordable housing for Arcata's residents.
I believe in a "housing first" model. It is nearly impossible for someone to get off the streets and get access to the help they may need- whether that be social services, mental health help, access to drug rehabilitation, and/or simply finding a job- without a stable place to call home. The barriers that many face getting access to housing is insurmountable for many. As a city, we need to work with organizations that are helping get people into housing as well as the various property management companies to advocate for these renters.
I am interested in increasing access to community services such as collaborating with legal services for a tenant's rights workshop for vulnerable populations. I want to work on problems we experience with the houseless population by becoming clear on their needs and addressing them. I want to make our community work for all people, and housing is the first step in helping get people back on their feet and increasing access to social services.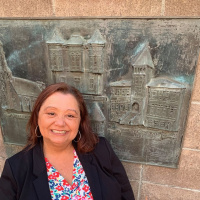 Kimberley White
Much like universal health care should be a basic human right, likewise so should housing. I would like to say there is a simple solution, but it is not that easy. Rather, it is multifaceted and there is no one size fits all. I think before we can begin to solve homelessness or the unhoused we have to understand the causes. First let me say, regardless why someone is on the streets, putting a roof over their head will give the stability needed to improve their life. In other words, housing first. Without housing it is unlikely that any other solutions will work. By providing housing you give the unhoused a fighting chance to improve their lives.
I often hear people say, the unhoused choose this lifestyle. Sometimes the unhoused have been out there too long and simply cannot reintegrate. While reintegration can be more difficult for some than others, I don't think anyone woke up one day and said, I think I will become a drug addict, lose my job, my home and go take my chances in the streets. I do not think anyone ever planned being in destructive relationship that resulted in domestic violence, leaving them no choice but to leave, often having isolated themselves from family or friends and no place to go, but the streets. I do not believe anyone intentionally makes a decision to become houseless.
I became a planning commissioner for the City of Arcata to address affordable housing issues and to be a voice in Valley West where the majority of the unhoused reside. As a current planning commissioner for the City of Arcata my special interest is equitable and affordable housing. I was involved in the adoption of the City of Arcata's newly updated Housing Element portion of the City of Arcata's General Plan. The Housing Element not only included an assessment and inventory of resources in Arcata, but also looked at the regional housing needs of the county as a whole to assure we meet our share of housing needs for the entire region.
My interest in equitable housing began as and undergraduate which led me to pursue my master's degree at Humboldt State University in Sociology. Under the Center for Applied Social Science and Education (CASAE) I designed and implemented a survey questionnaire for the affordable housing project "River Community Homes" through what was then called Humboldt Bay Housing. I am also a co-author of a publication on "Affordable Cooperative Housing" in collaboration with UC Davis Center for Cooperatives.
My particular housing interests surround solutions for safe affordable housing and the barriers that the unhoused, low income, students, veterans, seniors and the disabled face. I am now running for city council to continue public service and pursue my passion of helping others overcome housing barriers. It is my goal to make sure our most vulnerable populations have equal access. As Dr. Martin Luther King Jr. so aptly put it, "It is not possible to be in favor of justice for some people and not be in favor of justice for all people."
Now with COVID 19 the challenge of loss of jobs, even with the temporary rent moratorium, more families will become destitute and will be in jeopardy of becoming unhoused. Landlords need to pay mortgages and the longer COVID 19 goes on, the more difficulties they will have keeping their rentals and you can figure out the rest from there.
As we address issues of the unhoused I want to point out that while it is essential to have a roof over one's head, is just that, a roof. It needs to extend beyond a roof. It is essential to have a sense of community, a sense of purpose, and a sense of control of one's destiny. To give back respect, give responsibility, a sense of dignity and control over one's life, is the most compassionate way to help the unhoused to truly begin to reintegrate into society.
I recall at the beginning of Covid 19 the city opened up several parking lots and set up a tent city. I remember seeing Facebook posts by individuals of the unhoused community communicating their displeasure of not being able to cook their own meals for various reasons to include public health regulations. Most of these individuals for whatever reason were not living in a shelter prior to COVID 19 and were used to choosing their own food and cooking their own meals. I heard public outcry that they should be grateful and how dare they look a gift horse in the mouth, at least they are getting a meal. But for the individuals who occupied tents in the parking lot, they lost a huge part of their independence and pride. Being able to cook one's own meal is everything. Having a modicum of privacy also is everything and something they no longer had in the tent city set up in response to COVID 19. Many of the unhoused pointed out that although they were not forced to live in the tents provided by the city, they were asked to leave their prior encampments for reasons of public safety due to COVID 19 and were offered relocation to the tents provided in the parking lot.
I believe that permanent housing is a solution rather than shelters, encampments, tent cities, etc. A shelter is just that, a temporary shelter. There is a school of thought that shelters cause homelessness. Much of the time, rather than being a stepping-stone, it can be the undoing and often can mean a return to the streets, worse off than before. Some shelters have an open door policy meaning anyone can come stay. Although that may sound compassionate and equitable, it can be a nightmare. Those with an open door policy allow drunkenness, people under the influence and have very little in the way of rules, leaving utter chaos. Sleep deprivation due to noise, no privacy and feeling unsafe, even the unhoused/homeless do not want to stay. Then there are the shelters that do have rules and turn away those who appear to be under the influence. Once turned away or asked to leave, there is a reluctance to not go back and so it is, back into the streets.
As I stated earlier it is important to talk about some of the reasons for becoming homeless or unhoused. Our mental health system is broken. Many of those who are unhoused and are living in the streets have a mental illness or substance abuse issues. We need to stop the expectation that these folks have the ability to set aside a portion of their monthly income as many lack the self-control or impulse control do this (or they may not have the wherewithal to even apply for disability or other benefits). One solution proposed solution by advocates is to have benefits split, half going straight to a landlord and the other half pocket money. This not only will help them maintain housing, but also maintain social services, medical and mental health care. With no permanent or fixed address these folks will often slip between the cracks. Family, social services and mental health services are unable to find them and they become lost.
I also want to point out that living with others requires the ability to get along well with others and some social competence. Those with mental illness etc. may do better living alone. The need to live alone also contributes to becoming homeless because it simply is not affordable to live alone. Those who have social skills and are socially adept are more likely to get off the streets faster compared to those who lack social skills who are more likely to remain on the street longer. But even those who have social skills and can adapt living with a roommate or two it simply not financially feasible in Arcata, due to high rents. This is the plight of many HSU students when they move up here to go to school, there simply isn't enough affordable housing. Those will mental health issues or loners face a bigger financial challenge in getting off the streets having to come up with first and last or first and a deposit in advance. This makes it nearly impossible to get off the streets unless they can find steady employment. It becomes a vicious cycle, in order to find stable employment one needs housing, and in order to find housing one needs stable employment.
There simply is no one size fits all. While some programs are successful with certain populations or a community, it may not work at all in another. Critics often say nothing works, but in realty we really do not know which services or programs are working. Perhaps lies the answer in having the unhoused weigh in and evaluate what works for them. When contracting for services the client rarely is involved in the decision making on what programs they receive. They do not get the option to shop around or choose. Rather than thinking they do not want help, perhaps it is not wanting the services or help being offered. We could save a lot of guesswork and money by eliminating services that the unhoused have deemed unhelpful or worthless. I know, how dare the unhoused weigh in on their own lives.
One solution for the unhoused is a tiny home community. Humboldt County just recently passed a new housing law on Tiny Housing and is compatible with Arcata's new housing element infill plans to meet California's Regional Housing Needs Assessment (RHNA). There are many examples of tiny house communities that are successful. I also have been following container homes, if done right are incredibly affordable. There are similar housing projects that have worked in Oregon, Texas, and Oahu to name a few. A Community First Village in Texas is a great example of what is possible when everyone works together. Just earlier this year, Oahu, after waiting for some time, finally moved forward in resolving their unhoused community after receiving a donated 20- acre parcel. There are many examples of communities that pulled together to successfully address the unhoused crisis.
These communities are self-sustainable where everyone pays rent and has an investment in the community. The Tiny house village solution is where everybody has a part. It is about a sustainable community that gives everybody dignity and a reason. It is not a handout but rather everybody will pay rent. Examples of sustainable communities include various onsite resources such as auto shops, bicycle repair, cooking classes, community gardens, basic budgeting and finance workshops, vocational and employment workshops, carpentry and wood shop, on-site childcare, a lending library, a grocery store, and more. Also they could include social services, counseling and mental health care, substance abuse and alcohol (SUD) on site programs, clean and sober recovery programs (AA, NA, etc.) as well as a mobile health and dental unit visiting the site regularly.
I've been learning a lot about circular economy. There is so much waste and so much that goes to the landfill unnecessarily. For example, so much can be built using wood pallets for furniture, raised garden beds, bedroom furniture, patio furniture, dining room tables, and more.
Whether it is that lack of housing that leads to drug alcohol abuse, or whether it was drug and alcohol abuse that lead to becoming unhoused is of course the unsolvable chicken or egg came first question. I believe when you give somebody a task and you expect the best of them, you give them their dignity back and a reason to keep trying. We live in a throwaway society and I'm not just talking about what's going into our landfills, but human beings. We are our brother's keeper and I think that it's time that we reach out to the unhoused community with real solutions.
We need to rethink social policy. What the unhoused really need is a sense of community. It is about community, collaboration and commitment. A little compassion can also go a long way. I really do not want to give much lip service to a camp or tent city. These are all temporary solutions and they never seem to go any farther than just that. I would like to see permanent solutions with dignity and respect. I am not talking about a hand out, but rather a hand up.
We talk, and talk about affordable housing, but here we. We need to quit talking and begin to implement solutions. Like most of California we are also experiencing a housing shortage in Arcata. This isn't new and has been the case ever since I can remember. Even if we had more housing in Arcata it isn't affordable (certainly not for the unhoused, students or lower income families). While we need more housing and it is equally important that there is equal access. While looking at causes of the unhoused it is essential that we also look at the connection between affordable housing and homelessness. It essential to address issues of equity and social justice and how disparity permeates through affordable housing and the unhoused. I am passionate about social justice and equity, making sure our most vulnerable populations the unhoused, veterans, seniors and our students do not fall between the cracks. In particular, COVID 19 has only highlighted the need to address this disparity. As we begin to recover from COVID 19 we need to take this opportunity to address social inequities as we move forward to a STRONGER, BETTER and more RESILIENT ARCATA. Community is where everything must begin; we are our "brother's keeper".
We have many organizations in our community that directly work with the unhoused. I think what is needed is a City of Arcata housing committee that serves as a liaison to the various organization to avoid duplication of efforts and give opportunities to work on the same vision and apply for grants when feasible together. This committee would be made up of a diverse representation of members of community and members of the university, to insure equal access and to avoid inequities and disparities. I also am a proponent of public banking. It is time we divest from fossil fuel companies and invest in our community's unhoused and affordable housing crisis.
I bring to the table strong leadership skills, community collaboration, my ability to mobilize as well as my background in affordable housing. I have a passion for people and public service. I am experienced working with diverse populations. I have lived in Arcata for a very long time and I am very acquainted with the various community resources, housing trends, economy and the particular culture of Arcata.
I am not a NIMBY, but rather many call me a YIMBY (yes in my backyard). I have always had a heart for the homeless/houseless vulnerable populations. While addressing homelessness can be complicated, we can do better. We can no longer look the other way, as it is not going way. We need to rethink social policy. The houseless situation needs to be addressed with viable solutions that work. We need to care for our most vulnerable population with compassion and give them back some dignity. As my daughter said when she was just 5 years old, "mom, everyone deserves a home".
For change, reform, social justice for all with real solutions and action, cast your vote for Kimberley White for Arcata City Council. To learn more, to give feedback, to participate on my online survey/questionnaires, (coming soon) to help find solutions, and help build a STRONGER BETTER ARCATA visit my website at:
https://www.kimberleywhiteforarcatacitycouncil2020.com/
www.facebook.com/KimberleyforArcataCityCouncil2020
COMMUNITY/COLLABORATION/COMMITMENT