What distinguishes you from the other candidates?
Based on the recent candidate forums for the Arcata city council race, it seems that all ten candidates have similar values and goals for the city. In what ways do you think you stand out from the other candidates? In particular, please describe the skills and experiences that you have that will help you achieve your goals for Arcata, including any previous work in Arcata government or leadership roles in local organizations.
— Laura
Responses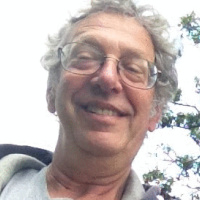 Michael Winkler
The biggest difference between and the other candidates is real-world my experience. I have 22 years total experience in Arcata City government including 8 years on the City Council, including 3 years as Mayor, 8 years on the Planning Commission and 2 years on the Energy Committee.
Unlike the other candidates I have many years of real-world experience in affordable housing and sustainable energy. I have worked on more than 200 large solar-powered affordable housing throughout California and locally. I have worked as a professional in the renewable energy field for more than 20 years and have served on the board of Redwood Coast Energy Authority (RCEA) for many years.
Others are talking about climate change and sea-level rise. For more than 20 years I have been doing something about it in a very big way.
I have served many years as City of Arcata liaison and board member dealing with issues of waste management and recycling, transit, business development, homelessness and funding for roads and transit.
As a City Council member, the City of Arcata has expanded trails, acquired forest land and open space and moved the cannabis business out neighborhoods into industrial areas.
The other candidates are talking about police reform. We on the council are implementing real police reform now.
The big difference between me and 8 candidates that are not incumbents is they are talking about what they want to do whereas I have more than 20 years of real-world accomplishments in City government and as an affordable housing and renewable energy professional.
For more details, please see:
League of Woment Voters - Voters Edge
https://votersedge.org/ca/en/election/2020-11-03/humboldt-county/city-council-city-of-arcata/michael-louis-winkler
My Linkedin Page
https://www.linkedin.com/in/michael-winkler-8470a547/
My Web Page
www.winklerforarcata.com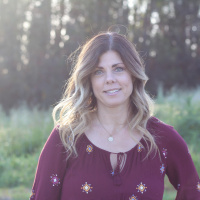 Stacy Atkins-Salazar
There are several aspects that make me uniquely qualified for a seat on the Arcata City Council.
I was born and raised here in Humboldt County. My family has been in Arcata for several generations and I am deeply connected to our community. I graduated from HSU with both a BA and MA in Psychology and I chose to stay in Arcata to raise my family here.
I served 7 years on the Arcata School Board's Board of Directors and 2 of those as president. Running a school district is very similar to running a city. As a board member it was my responsibility to ensure that our district had a balanced budget and while on the board I helped to pass 2 bond measures to get money for upgrades to our campuses that were desperately needed. Part of this bond money was used to help green our district including converting our main campuses to solar power. As a school board member I was also responsible for policy making and implementation, approving staffing changes and ensuring the our children were getting the best education possible.
Another thing that makes me unique is my business experience. I have owned my own Arcata business, the No Limits Dance Academy, for over 20 years. Often times the business owners in our community feel that their voices are not heard when decisions are being made that could affect them. It is our small businesses that provide many of the goods and services to this community as well as contribute to the city's budget. I am not suggesting that business owners get special treatment, just a seat at the table when decisions are being make that could affect them. I feel this way about all cohorts of our community. When decisions are being made that affect people, their ideas and concerns must be considered. As a business owner I know how to create and balance budgets, prioritize the needs of my employees, create and implement policies, provide customer service and survive during a pandemic.
My leadership style also sets me apart. I am a collaborative and energetic leader. I believe in leading by listening. Leading a city is a huge job and to be successful, community engagement is essential. As a city council person I will not only listen to our community but I will actively reach out to all of you for your input as well as your help. I have many goals for Arcata and I plan to accomplish them with you!
I would love the chance to engage with you. Please contact me at: Stacyatkins-salazar.com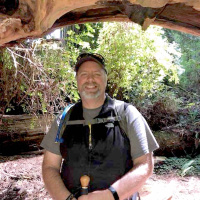 Nicholas Matthews
Laura, thank you for asking.I believe there are several things that differentiate me from the other candidates. My involvement in the City of Arcata, My community involvement, and my career as a business owner are several of the things that set me apart.
I have lived in Arcata since 1987. This is where I have made my home, and raised my children. I have vast experience with the inner workings of Arcata due to my experiences as the Vice President of Arcata Main Street. As an AMS member, I collaborated with the Arcata City Council on a regular basis. I have experience with planning, budgeting and all that is entailed in planning large events such as Oyster Fest, Arts Arcata and more. At my helm, I built Season of Wonder and light into a benchmark event in the city. Planning large events such as this takes a collaborative spirit, flexibility, negotiation, as well as attention to detail, oversight, and an adherence to a tight budget, as well as a deep love of the community.
Speaking of my love for the community, I have given back to it in many other ways. For many years I served the next generation by teaching them how to be responsible, involved citizens by being a Scout Leader. I feel that we need to pass on these tools to our youth, and I enjoyed teaching them about civic responsibility.
To be civically responsible, I believe, you have to be willing to not only be able to have conversations about issues, but to take action. I am one of the few candidates to date that has done a ride along with the Arcata Police Department, and to see first hand what their experiences are. I have seen for myself what they are up against and I encourage everyone to do the same. I would love anyone to reach out to me to talk about my experiences.
I see a lot of folks complaining about trash in our public spaces. I don't just talk about, if a problem area is brought to my attention, I go clean it up. I take pride in Arcata, and my area. When I owned Pacific Paradise, keeping my area, and the rest of H street, looking good was of huge importance to me.
As mentioned, I owned Pacific Paradise for 24 years. As a business owner, especially a business like Paradise, I met people from all walks of life, and respect and value everyone's views. My store was not only a business, but a sort of "third place"- a home away from home where people could gather, chat, and know they were always welcome. My personality and values have a lot to do with that. I sponsored so many events in Arcata and beyond, because I know the importance of bringing people together. I was able to rally a huge amount of community support to pivot my business to a new direction when I felt the need to change with the times. I am not afraid of tackling problems head on and turning them into successes.
I enjoy hearing the other candidates platforms, it is wonderful to hear so many fresh ideas and perspectives, but what sets me apart is the belief that our businesses, our local economy and infrastructure need to be addressed before we can make sweeping reforms. We need to be responsible, prudent and realistic moving forward.
I look forward to talking to you, and anyone else, with your further questions. You can email me at nickforcitycouncil2020@gmil.com, or check out my facebook page,
Collin Yeo
Thanks for the question Laura,
I am not a business owner, nor am I a property owner. I don't sit on any boards and I have no children, so I have never participated as an adult in our schooling system. What sets me apart from other candidates is that I have a lot in common with a majority of people in Arcata: I rent, I am employed in working class gig jobs in an economy that isn't particularly friendly to working class people who are trying to make ends meet. I aspire to be a home owner but the local cost of living versus the average household income is extremely out of whack, perhaps more so than it has been at any other time since the Great Depression.

As a music and culture writer in this area I am used to listening to and reporting on the many diverse voices in our region. I have built my platform on what many Arcata citizens have told me their concerns are over the last few years. The entire point of my campaign is People First.
And I have been writing about and listening to the people of Arcata for three years now in the North Coast Journal.

If elected, I promise to be a voice for the people of Arcata, many of whom do not have a voice on the city council, whether they be the working poor who are struggling to make rent or are being abused by a property management company, or the HSU student from out of town who doesn't feel welcome here or who feels that the city doesn't hear their concerns, or the music venue owners and musicians whose entire lives have been practically destroyed by this terrible pandemic. I am here to listen to these people, and to represent their interests in local city government in a way that I feel is frankly far too rare in American politics. I am of the people, and I intend to serve the people of our beautiful city.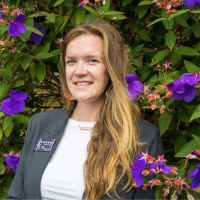 Sarah Schaefer
For too long we have seen the same people and organizations involved in representing Arcata and making the decisions. In the last few city council elections, candidates have gone unchallenged and there has not been a city council race as exciting as this one in many years. I am unique in this election because I am hear to stand up for a new generation of voices in Arcata that have long been unheard. As a local to Arcata and a resident for 24 of my 28 years I feel I am very in touch with the needs of this community and its diverse residents.
First and foremost, I am young and I am in touch with the needs of the young professionals and students that are living in Arcata. I am an alumni of HSU and a renter in Arcata. I understand the struggle, especially for many young people here, as prices of rent go up along with property values making it very hard for people to find housing whether to rent of buy. The lack of appropriate and affordable housing coupled with a competitive (and sometimes stagnant) job market in Arcata is driving away the younger population that longs to make Arcata their home but can't always figure out how. This is something I want to fight for and these are the voices I want to represent. Working with diverse industries and businesses to stimulate Arcata's economy is at the top of my list.
Though I have not served in public office, I have been a very active member of this community for most of my adult life. For the last three years I have been in the Lost Coast Rotaract Club, sponsored by the local Rotary Club of Eureka. In this organization I have sat on the board and served as President, Vice- President and Public Relations chair. In these positions I have increased my community involvement through many local fundraisers and service projects. I have worked on countless projects in conjunction with local community service clubs and non-profit organizations to address homelessness and food insecurity within our community, work on projects to improve the environment, and continue efforts of beautification in our county. These events have given me a deeper sense of the needs of the people of Arcata and Humboldt County.
I have also gained valuable experience through my studies and career. As a history teacher, everything I do professionally and politically is informed by the history of this area and this nation. As a historian I am aware of the impact and can factually navigate discussions on the issues plaguing our nation and community. This includes the history of systematic racism in our country, the white supremacy woven into our communities, and the importance of recognizing native legacy on the Wiyot land we occupy. Being an educator and historian gives me the unique set of skills to help solve problems and recognize patterns within our community while working from a place of historical reality and cultural relevance. I am ready to get to work for everyone and am committed to having this community work for all. I understand the plight of the working class and stand with all trying to make ends meet, especially through this pandemic.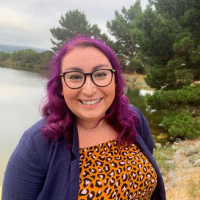 Emily Grace Goldstein
I agree that many of the candidates do have similar values and goals. My platform is shaped by and centers equity and justice for all as the primary goal. This means giving voice to all people in our community. This means: we need to hear from folks with disabilities about how inaccessible our community and housing is, from undocumented folks about workplace mistreatment and the fear they have leaving their homes, from Black people and other folks of color who continually live in fear of police and white supremacists, from Wiyot folks whose land we live on, from the LGBTQ+ community whose rights are consistently up for debate, and all other communities that experience inequality in Arcata and this country. I've already begun having every single one of these conversations. As a queer woman, a renter, and someone who wants this city to work for every person in this city, I will continue to listen to, and amplify the voices of the most marginalized in this community, and bring these voices with me to city council.
Social change is not a "trend" for me. I've been living and breathing the search for justice since before I was in high school. This started with concern over climate change, and with the fight for Marriage Equality in California in 2008, with opposition of Proposition 8. In undergraduate school I studied Critical Race, Gender and Sexuality Studies, a rigorous program which gave me the tools to understand the ways in which systemic oppression presents in society. During this time, I also worked in Humboldt State University's CHECK IT program, to educate the community about violence prevention. In graduate school, in my Master in Social Work program, I provided services to survivors of sex trafficking, domestic violence, and sexual assault as well as folks experiencing houselessness. I focused my study on Public Policy so that I could not only support individuals but also work on equities within our systems and institutions through policy-based change. This social work background means that I can work with people, but also that I know how to implement evidence-based practice into policy. Working in the nonprofit world has given me ample experience in grant writing, balancing budgets, and making tough and creative financial decisions. I've worked in public health research for four years, and I currently work as a Health Policy Coordinator promoting public health policies in Arcata and throughout the rural north coast. This work has allowed me a lot of access into the world of local policy.
I have tremendous amounts of relevant education and work experience and a track record that shows I'm in this work for the long haul. I have studied policy and currently work in the policy sector, I've worked with individuals in situations caused by systemic inequities, and now I want to create real systemic change in Arcata. I've lived here for most of my adult life, and I know that I can make these goals into a reality. My platform centers the redistribution of police funding into affordable and accessible housing, an expansion of mental health services, education, and environmental justice. I built my platform by listening to what matters most to the people of Arcata and based it on a foundation of equity, justice, and ensuring that the basic needs of the people in Arcata are met. It is time that we have someone young, who listens to the entire community, and with the experience and passion to make these changes realities.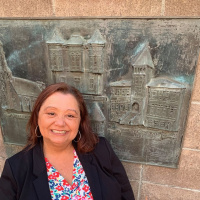 Kimberley White
What sets me aside from some of the other candidates is I am already involved in local government as a planning commissioner for the City of Arcata. I come from a background of program evaluation using a participatory action research (PAR) model that utilizes a community driven design in identifying needs and solutions. My passion to improve and beautify Valley West also differentiates me from the other candidates. I am a person of color and have had personal experience with racial injustice and have ideas on how we might level the playing field in our community as well as better representation in our city's committees and commissions. Finally, I am also a parent. I have a teenager and know the challenges that come with parenthood and how our community can provide essential services so desperately needed for our youth.
I am currently involved in local government as a planning commissioner for the City of Arcata. I became a planning commissioner to address the needs of affordable housing in our community and to be a voice for Valley West. My particular housing interests surround solutions for safe affordable housing and the barriers that low income, veterans, seniors and the disabled face. My housing interests not only include affordable housing and the issues of the unhoused, but I also have a background in cooperative housing as well. I designed and implemented an affordable cooperative housing survey questionnaire for River Community Homes for Humboldt Bay Housing. I also co-authored a publication titled "Affordable Cooperative Housing" in collaboration with UC Davis Center for Cooperatives.
I am also knowledgeable in the cannabis industry and have been involved in planning of the cannabis innovation zone. As a planning commissioner I recently voted for an increase on the current cap to allow expansion in the cannabis manufacturing portion of the cannabis innovation zone.
Although I have a master's degree in sociology, which has been a huge asset as a planning commissioner, I just completed a "Local Government Planning" course at HSU this past spring to be a better commissioner and to prepare me for city council. I also recently returned to HSU and completed a four-course certificate program "New Designs in Fundraising" (NDFF) and a seven-course certificate program "Leading Organizations and Community Change" (LOCC). Additionally, I completed a refresher course in grant proposal writing through the Environmental Management and Planning (EMP) program at HSU. Finally, I also recently received a certificate in dispute resolution/mediation through Humboldt Mediation.
As a City of Arcata planning commissioner I read and assimilate lengthy and technical staff reports. It is essential that I understand the California Environmental Quality Act (CEQA), land use laws, zoning ordinances and development codes, historical and cultural preservation, and affordable housing.I must have an in-depth understanding of our General Plan, the Housing element portion, as well the Local Coastal Plan (LCP). As a planning commission we are currently addressing the climate crisis and sea level rise.
My background as program evaluator I have experience in designing and implementing survey questionnaires, mobilizing communities, and bringing stakeholders to the table. As both program evaluator and program coordinator of major grant projects I have the necessary skills to be an effective and collaborative city council member. I am a life long learner and love to research. Any areas where I might need specific background and specialization, I will do the necessary research needed to fill in any gaps.
I feel a deep connection to the Valley West/East community. It is my home, where I am raising my daughter, and where I have planted roots. I love our Valley West/East community, but there is a lot of work to be done. Being a voice for Valley West is one the reasons I became a City of Arcata planning commissioner and one of the reasons I am running for Arcata City Council.
I do not think Valley West receives its fair share of city resources. Valley West seemingly has become the forgotten part of Arcata. Valley West is where the majority of the unhoused live. Valley West/East and north Arcata is where the majority of the Latinx population, the undocumented and HSU students also reside. We have a lot of diversity and so much to offer. I have been a resident in Valley West for some time now and have been attending the Valley West/North Arcata Visioning Workshops and am I ready to ramp up the timelines for Valley West Improvements and beautification priority projects as identified in the city's goals for 2019-2020. I am passionate about improving and beautifying our Valley West community.
I am a person of color and have experience and insight with regards to the unique challenges that at a person of color may face. My master's degree in sociology with an emphasis in race and ethnic relations as prepared me to be an effective and enlightened city council member. I understand and am prepared to address the challenges and systemic racism in our own community.
My recent coursework in decolonizing social work in an indigenous peoples through HSU's Native American studies program also will help me better understand the needs of our local indigenous people, the Wiyot, whose traditional land we are on. Being a person of color, having a background in black, indigenous, and people of color (BIPOC) coursework, and working with diverse populations have given me the insight and has better prepared me to work with the systemic racism issues that plague our community. Recent additional coursework at HSU include: A Workplace Where We All Belong and two refresher courses in Spanish Language and Heritage.
Recent workshops at Humboldt Area Foundation (HAF) include: Equitable Hiring Practices, Inherent Bias, Racial Equity workshop, Race and Power in Executive Leadership, Cultural Humility for Organizations, Power Dynamics in Organizations, and Power and Privilege.
As you can see from recent coursework my interests continue in addressing barriers of racial and social equity and socio economic disadvantages. I myself have had to over come many barriers as a first generation college student and a person of color.
While having a younger perspective is important, I bring to the table more employment experience, life experience, and maturity. I am a parent of a teenager and I am able to provide a perspective of parenthood. As a parent I can identify what we lack in our community with regards to services and pro social activities so desperately needed for today's adolescents. I think as a community, we can put our heads together for the youth of Arcata. Being a parent gives one an inside track of the needs for our youth in our community.
Finally, what differentiates me from other candidates is I am heavily involved in volunteerism and have been doing this work in the community long before I decided to run for city council.
If not elected, I will continue my work as a planning commissioner and will continue to be a voice for Valley West, affordable housing and our most vulnerable populations. Elected or not, I will continue to be an advocate for Valley West/East and North Arcata where a majority of our Latinx population resides and I will continue to be a voice for the undocumented, the unhoused population who also mostly reside in Valley West.
I am currently working on a winter clothing drive with Arcata House Partnership, and will continue working with the city and Community Peace and Pride regularly on Valley West Trash Clean-up. As a community advocate, I will continue with the community driven Valley East Tree beautification project efforts with Susan Ornelas and Community Pride and Peace. Right before COVID,
I was researching the beautiful flower baskets hanging on the street lamps that line Central Avenue in Mckinleyville. It is my hope to replicate the same for Valley West since it often is the first place seen in Arcata by visitors, tourists, and prospective HSU students and families.
I am passionate about improving and beautifying our Valley West community until it is no longer referred to as "the other Arcata" and shines as the gem it can and deserves to be. This, I am committed to either as an elected city council member, or I will continue without skipping a beat, as a community advocate and planning commissioner for the City of Arcata.