The Arcata library is funded by the county, but, it is grossly underfunded.Would you be willing to give an annual donation, on behalf of the citizens of Arcata, and out of the city budget of, say $1oo,ooo to the library for books and such?
— Alan Michaels
Responses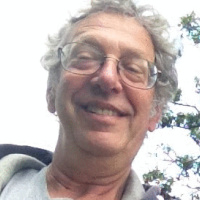 Michael Winkler
I agree that the library is very important to our community which is why I so strongly personally support it. The Arcata library receives no public funds to purchase new books.
For the past six years, I have been making large donations to the Arcata library to purchase new books in the form of gift certificates that I purchase through Northtown Books. This allows me to support the library and to support Northtown Books which is an important local business.
I estimate that my total donations have been about $10,000 with my donation at the end of 2019 of $2000. Since I don't itemize my taxes, I take no income tax deductions for my donations.
In these times of greatly reduced tax revenues, I can't justify the additional expense of allocating scarce City of Arcata tax revenues to the library, which has always been a County responsibility.
I encourage other community members who also love the library and have the means to do so to make donations to the Arcata library.
Collin Yeo
Thank you for your question Alan. I have been a longtime Humboldt Library card owner and grew up going to the library. I have benefited greatly from the many book sales which the Arcata library has held and my book shelves are filled with a lot of great titles from those sales.


To put it plainly, our county library system is a treasure, but it is a county system. I think that it is appropriate for the county to provide funding for the library, as our branch like every other branch falls under its purview. So I support the county finding more funding for our library system, yes, absolutely. I don't believe that it is the city's responsibility to provide that funding, particularly during an economic crisis. Ultimately this is the county's project. However, if something concrete were to appear that the city could do to ease the financial strain of our library during this crisis, I would support that.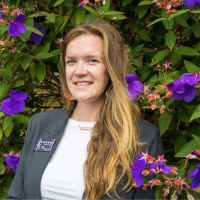 Sarah Schaefer
I am a lifelong library card holder for the Arcata Library. As a child locally, I took advantage of the many great story time opportunities and the events the library offers. The Arcata library is part of the County library system and I fully support that system and all of the services it offers our community. The City needs to continue to work closely with the county on providing excellent library services to the community however, as a county project- those county funds should be used in continuing to support the system.
Arcata needs to continue to offer great programs such as the story times with various city officials and more out reach to get people involved with the library and all it has to offer. I think the key to keeping the local libraries thriving is outreach and offering programs for both kids and adults such as story time, presentations on local history, and community events. The city might not be able to financially support the library right now (and it isn't the cities purview) but they city can promote community and education using the library as a necessary tool.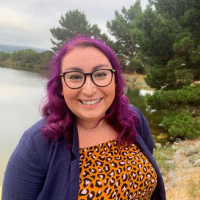 Emily Grace Goldstein
Thanks for the question, Alan. I love our Arcata library and I've been a library patron for most of my life. I would love for the City of Arcata to be in the position to support the library more. However, given the current budget cuts as a result of the COVID-19 pandemic, I think that our funding should be prioritized elsewhere. In my mind, this includes supporting our local small businesses, our houseless community, accessible and affordable housing, ensuring access to mental and physical healthcare, community education, and ensuring sustainability and green jobs are created in Arcata.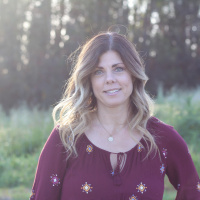 Stacy Atkins-Salazar
Thank you for the question Alan. I see the Arcata Library as extremely valuable to our community and as a council member I would support it as much as possible. The $100,000 you are asking for seems like a big ask in our current financial crisis, but then again, our library is important! Although I cannot commit to allocating city funds as a council person, I would still try and support our library in other ways.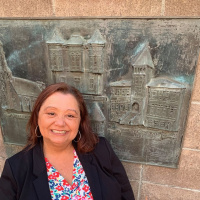 Kimberley White
Thank you Alan for bringing this very important issue to the forefront. With COVID19 there have been significant cuts to our libraries. Public libraries are absolutely essential, however I would not be in favor of taking money out of an already stressed city budget.
Due to the spread of COVID-19 there have been significant financial losses to our public libraries. In response to cuts made due to COVID 19, on July 2, 2020, legislation was introduced called the "Library Stabilization Fund". The Library Stabilization Fund would allow public libraries to maintain services. I also think it is time for libraries to begin to look for supplemental alternative funding options much like museums, nature centers, zoos, and historical societies.
Such funding opportunities could include private donations, endowments, corporate grants, foundation grants, and government grants.
Libraries can get creative and include local book author readings, genealogy readings, memberships, contributions, sponsorships, name plates in books for a minimal donation, wall of fame (with bricks or tiles with names or businesses for major annual donors), live music events, races and "Fun Runs" (Word on the Street,"Book It", etc.). Libraries are now having in house foodie festivities, wine tastings, community library drives, coffee houses, eateries and other beverage cafes also as a funding source. The list goes on depending how creative you want to get.
Finally, Community Development Block Grants (CDBG) can also be an additional funding source. I definitely will support the Arcata library personally with an annual donation.