What steps would you be taking to manage growth (traffic, parking bike routes, housing, etc.) based on Cal Poly Humboldt's massive expansion and student housing projects? Please be specific. Thank you
— Arcata Resident
Responses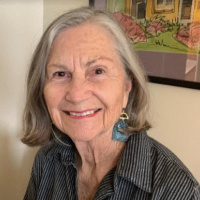 Alex Stillman
Cal Poly is working on several housing projects to accommodate future student enrollment including securing housing for students in Eureka. Cal Poly doesn't expect Arcata to carry the full burden. Arcata continues to improve biking, such as the new lanes on G Street with box turns. The bus system, if used by all of us and Cal Poly, can eliminate the need for additional parking and as Cal Poly develops additional housing, some parking will be included. The Gateway Area Plan will over the years provide additional workforce housing and as I look around, I see new units under construction. All this will help.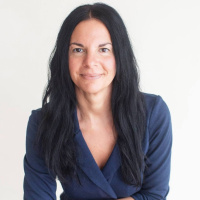 Edith Rosen
Thank you for your question.
To manage the growth based on Cal Poly Humboldt's expansion and student housing, I will be working side by side with the City of Arcata, with Cal Poly Humboldt, as well as with our community. We need a committed team effort. Working together in layered stages of growth and expansion, will allow for more checks and balances in place to ensure we are in alignment with set goals, benchmarks, and our overall vision for Arcata. As we plan for substantial infrastructure improvements (traffic, parking bike routes, housing, etc.), I will also work towards ensuring that we have robust support systems in place for our incoming student population, staff, and faculty.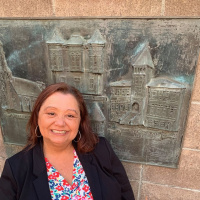 Kimberley White
It's easy as a candidate to say what you will do if elected on managing growth, but I am already taking steps with regards to managing growth as I am currently on Arcata's Planning Commission and have had the honor of serving for the past three years. I am working on the General Plan to accommodate growth and development in the next 20-year planning period and beyond. As a Planning Commissioner, we are moving chapter by chapter and looking at proposed vehicular circulation, strategies to address non- motorized connectivity (bike routes, etc. ), parking and more. Currently the Planning Commission is considering updates to the Growth Management Element. The Planning Commission is in the midst of receiving public comment, and we will provide recommendations as necessary. While I am all about housing we need to be thoughtful about managing growth and the necessary infrastructure to support growth.
Like most of California, we are also experiencing a housing shortage in Arcata. This isn't new, and has been the case ever since I can remember. Now with Cal Poly Humboldt expanding we need even more housing. The plight of many students when they move up here to go to school is that there simply isn't enough affordable housing. As Cal Poly Humboldt begins to expand, it will be extremely important to deepen connections and relations with our university to better collaborate on housing issues. As I shared, I am on the Arcata Planning Commission and an example of essential collaboration is the Craftsman Mall Student Housing Complex. While the Craftsman Mall is being developed by Cal Poly Humboldt, the Planning Commission was instrumental in getting the ball rolling so the City may begin these important conversations regarding the City's planning and regulatory authority for land owned off-campus by Cal Poly or its related entities.