Humboldt Today with John Kennedy O'Connor
Eureka Councilmember Discusses Working at St. Joseph Hospital During a Pandemic, Reveals His Fav Local Fish Tacos, Defends His Mullet
If you don't mind sometimes-glitchy Zoom audio — and who has that luxury these days, anyway? — the Lost Coast Outpost invites you to join us for the latest edition of Humboldt Holding Up, our attempt at maintaining useful people skills during COVID times.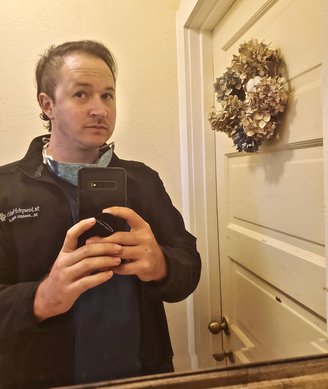 This week's guest is Eureka City Councilmember Austin Allison. In addition to his council duties, Austin also works full time at St. Joseph Hospital and spoke with LoCO's Stephanie McGeary and Andrew Goff about how he and his co-workers are dealing with working in health care during a pandemic.
Other topics touched on: Austin can't really say much about the recent resignation of Eureka City Manager Dean Lotter, but he does offer praise for A Taste of Bim takeout and also shares which street in Eureka is his favorite. Oh, and he was able to raise $3,000 for a local nonprofit by shaping his hair into what he has deemed a mullet. (Debatable.)
Listen in to the socially distanced discussion by clicking the link above.
PREVIOUS TALKING HUMBOLDT HUMANS:
Listen to this episode
Eureka Councilmember Discusses Working at St. Joseph Hospital During a Pandemic, Reveals His Fav Local Fish Tacos, Defends His Mullet
---
blog comments powered by

Disqus