Humboldt Today with John Kennedy O'Connor
Pastor Bethany Cseh Talks Leading Church Remotely, Keeping Faith Through COVID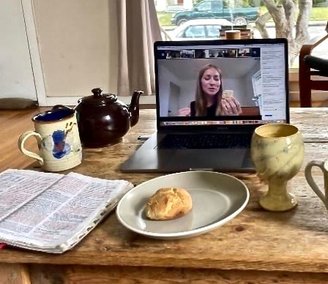 The Lost Coast Outpost is continuing its adventures in Zoom-quality audio and checking in with Humboldters to get a better grasp of how pandemic life is treating them.
This week, Arcata United Methodist Church and Catalyst co-pastor Bethany Cseh was kind enough to e-chat with us about her experience sheltering in place while juggling three kids, two churches and endless homemade cookies.
Spend a portion of your Sunday hanging out with her and LoCO's Andrew Goff by clicking the audio player above.
PREVIOUS TALKING HUMBOLDT HUMANS:
Listen to this episode
Pastor Bethany Cseh Talks Leading Church Remotely, Keeping Faith Through COVID
---
blog comments powered by

Disqus