Humboldt Today with John Kennedy O'Connor
What's Restaurant Dining in Humboldt Like Now? Six Rivers Brewery's Meredith Maier Tells Us About the Changes They've Made to Help Thirsty Folks Stay Healthy
Utilizing the perfectly decent powers of Zoom, the Lost Coast Outpost has been pestering local folks to extend some human connection our way during pandemic times for something we've been calling Humboldt Holding Up.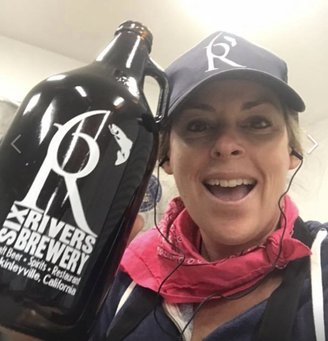 After a few months of takeout only, Humboldt's restaurants are again starting to allow patrons the opportunity to eat at other tables again. Thus, this week we were able to convince Six Rivers Brewery co-owner Meredith Maier to take a few minutes away from pouring beer to share with us what the reopening process has been like for her and her staff at "the top of the hill in McKinleyville." Spoiler: Mask up, citizen. Also: You get to bus your own table now! We're all in this together.
Meredith also shares a little bit about how she came to co-own a brewery a decade and a half ago and lists some of her fav non-6RB local beers.
Pour yourself a pint, click the audio player above and settle in for Meredith's chat with LoCO's Stephanie McGeary and Andrew Goff.
PREVIOUS TALKING HUMBOLDT HUMANS:
Listen to this episode
What's Restaurant Dining in Humboldt Like Now? Six Rivers Brewery's Meredith Maier Tells Us About the Changes They've Made to Help Thirsty Folks Stay Healthy
---
blog comments powered by

Disqus