Saturday, July 12, 2014's Lowdown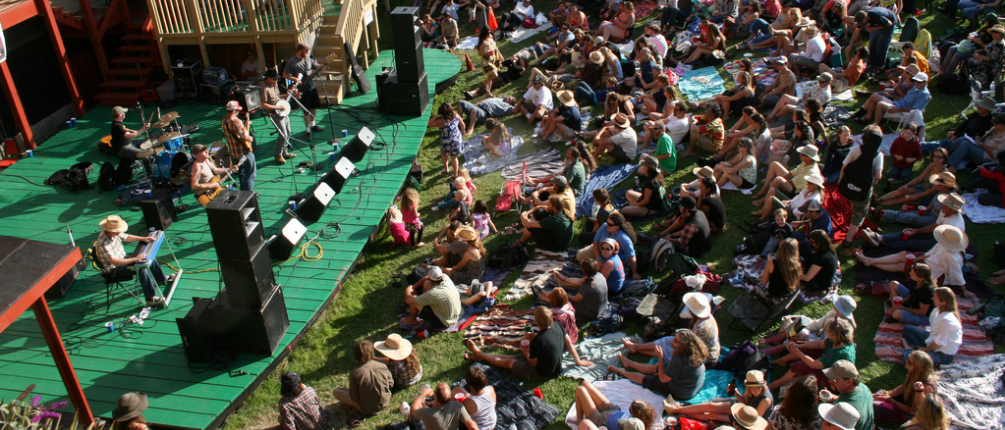 Humboldt life seems to slow down a bit during the summer months. The students are away allowing you to move that much more freely about the county. Once seemingly important projects suddenly take a back seat to a day (or ten) at the river. And, each July, the fine folks of the Humboldt Folklife Society decide for you that you can fit an entire week of music into your schedule. Hopefully they are not wrong.
Yes, it's once again time for the annual week-long Humboldt Folklife Festival, which will again propel the sounds of strummed strings and vocal harmonies into ears gathered in (mostly) Blue Lake this year from July 12 through 19. Let's take a look now at how the week will play out:
-Amphitheater Stage-
11 a.m. - Blue Lake Rising Drummers
12 p.m. - Lyndsey Battle
1 p.m. - Mad River Rose
2 p.m. - Compost Mountain Boys
3 p.m. - Old Dog
4 p.m. - Jan Bramlett
5 p.m. - Kenny Ray and the Mighty Rovers
6 p.m. - SoHum Girls
7 p.m. - Absynth Quintet
-Street Stage-
10:45 a.m. - Jeff Kelley
11:45 a.m. - For Folk Sake
12:45 p.m. - Wild Iris and the Bakersfield Boys
1:45 p.m. - Belles of the Levee
2:45 p.m. - Head Shakers
3:45 p.m. - Firesign
4:45 p.m. - Lalona
5:45 p.m. - Josephine Johnson
6:45 p.m. - Kindred Spirits
… and that's how you live the Folklife. For more info, check out humboldtfolklife.org.
—Andrew Goff
The Lowdown Fun Committee
Mike Mandates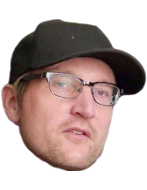 Events
Movie Showtimes
Broadway Cinema
22 JUMP STREET: 1:05, 3:45, 6:30, 9:20
DAWN OF THE PLANET OF THE APES 2D: 11:45, 2:10, 5:15, 5:55, 8:20
DAWN OF THE PLANET OF THE APES 3D: 2:50, 9:00
DELIVER US FROM EVIL: 1:00, 3:50, 6:40, 9:30
EARTH TO ECHO: 12:55, 3:20, 5:45, 8:10
EDGE OF TOMORROW 2D: 12:05, 2:55, 5:40, 8:30
FAULT IN OUR STARS: 3:05, 9:10
HOW TO TRAIN YOUR DRAGON 2 2D: 12:15, 1:10, 2:45, 3:40, 5:20, 7:55
JERSEY BOYS: 12:00, 6:00
MALEFICENT 2D: 12:00, 2:30, 5:00, 7:30
TAMMY: 12:10, 3:35, 6:15, 6:20, 8:45, 9:45
TRANSFORMERS: AGE OF EXTINCTION 2D: 11:55, 2:40, 6:05
TRANSFORMERS: AGE OF EXTINCTION 3D: 8:50
Mill Creek Cinema
22 JUMP STREET: 1:20, 4:05, 6:50, 9:30
DAWN OF THE PLANET OF THE APES 2D: 12:00, 3:00, 6:00, 9:00
DAWN OF THE PLANET OF THE APES 3D: 5:20, 8:20
DELIVER US FROM EVIL: 12:40, 3:30, 6:20, 9:10
EARTH TO ECHO: 12:50, 3:10, 5:35, 8:00
HOW TO TRAIN YOUR DRAGON 2 2D: 11:55, 2:40, 5:10, 7:40
MALEFICENT 2D: 12:20, 2:50
TAMMY: 12:10, 3:20, 6:10, 9:20
TRANSFORMERS: AGE OF EXTINCTION 2D: 11:45, 5:45, 8:35
TRANSFORMERS: AGE OF EXTINCTION 3D: 2:35
Minor Theatre
CHEF: 1:10, 3:50, 6:30, 9:10
DAWN OF THE PLANET OF THE APES 2D: 12:00, 3:00, 6:00, 9:00
OBVIOUS CHILD: 3:40, 9:20
TRANSFORMERS: AGE OF EXTINCTION 2D: 12:10, 5:50