Is it true that you were fired from the DA's Office because you refused to disclose evidence in the Tanner homicide case after being directed to do so by Maggie Fleming? Would you be willing to waive your right to confidentiality regarding the circumstances of your termination so that documentation of what happened could be published, and either prove or disprove that the story you previously posted on Lost Coast Outpost?
— JD
Responses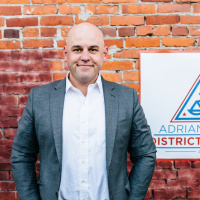 Adrian Kamada
That claim is 100% false. And yes, I will waive my right to confidentiality relating to documents in the People v. Tanner case involving my dismissal.
My previous LoCo response on this issue was unequivocal, but it sounds like you need some further details.
Before we deep dive into this false claim, it is telling that the District Attorney Investigator that was assigned to the Tanner case from start to finish, and who has nearly 36-years of law enforcement experience, is endorsing me for District Attorney. This is a man of tremendous integrity, who knows all the details of the case and how it was handled in the office. His and many other endorsements are at https://www.ak4da.com/endorsements
In February of 2020, D.A. Fleming assigned the Ryan Tanner homicide case to me
Tanner was charged with kidnapping Jason Todd Garrett, slitting his throat, shooting him in the head, and then forcing another person at gunpoint to dig a shallow grave for Jason to be buried in. To ensure the safety of other victims, neighbors, and the community, I immediately modified the charges so that Tanner could not bail out.
I should note that this matter recently reached a conclusion. Tanner admitted to these inhuman acts in a plea arrangement approved on the eve of trial by Ms. Fleming. The plea arrangement had Tanner admitting to kidnapping, arson and, shockingly, voluntary manslaughter. Voluntary manslaughter for slicing a man's throat, forcing him into a bathtub, and shooting him in the head. Tanner received a sentence of 39 years in prison. Under California law he will be released in just 26. https://lostcoastoutpost.com/2022/apr/11/ettersburg-killer-ryan-tanner-sentenced-39-years-w/
I also amended the charges to reflect other violent conduct by Tanner prior to his brutal killing of Jason. These included assaulting multiple people with firearms, arson, and numerous other serious and violent felonies involving seven victims.
I had concerns about the way the case was being investigated, knowing that a solid and thorough case from beginning to end is needed for rock-solid prosecutions. These were not petty concerns, nor were they meant to cause bad relations in any professional relationships. When investigators leave a shotgun in the house of an accused murderer rather than take it as evidence that's a problem, one that needs to be fixed right away, not dismissed so you can appear polite.
I wrote two memorandums to Ms. Fleming totaling over 30 pages detailing current issues in the case, steps I had taken, and my concerns about what the mishandling of certain parts of the case meant to the prosecution. I put those memorandums in the case file.
The following day Ms. Fleming reassigned the Tanner case, along with at least one other murder case that I had worked on for a considerable amount of time, without saying one word to me. When I asked the Deputy D.A. that took over the Tanner case about my memorandum they had no idea what I was talking about. The memorandum had been removed from the file. Undeterred, I printed out another copy and gave it to that Deputy D.A.
Ms. Fleming did not talk to me for about a month. Then, late one Friday afternoon, she called me to her office. Inexplicably her chief D.A. Investigator, Wayne Cox, was also there. She handed me a document that was Ms. Fleming's reply to my memorandum. Her response included blatant factual misrepresentations and demonstrated that she did not know the basic criminal law concepts at play.
In one part she wrote something along the lines that she "had conferred with experts in the state" who said that I had committed an "unethical act" by speaking to a Southern Humboldt community member who wanted to provide information that may have shown Tanner was a serial killer. Knowing that her claim was bogus I asked her who these "experts" were. Her physical reaction said everything I needed to know, but she replied that she "did not know, and would have to look in (her) email."
The following Monday morning I emailed Ms. Fleming requesting the name of those experts. In the event I was wrong I would benefit with the knowledge of this legal authority. Ms. Fleming called me to her office, where she asked for my resignation. On principle, I refused. She dismissed me "effective immediately" and attempted to have Wayne Cox physically remove me from the office without so much as allowing me to get my coat.
At the core of the dispute was her baseless claim that I had committed a "Brady violation" by speaking to the SoHum community member about the possibility that Tanner was a serial killer. If you don't know what a Brady violation is don't worry, neither did Ms. Fleming. Under Brady v. Maryland, the U.S. constitution requires the prosecution to disclose material evidence favorable to a criminal defendant that is material either to guilt or to punishment, or to impeach a material witness.
The community member I spoke to revealed nothing more than that they had overheard Tanner's "friends" talking about how Tanner killed a "trimmigrant" woman and buried her body on his property. That has nothing to do with Brady. The community members statement is hearsay and provides no factual basis showing how those "friends" had any actual knowledge. It was a rumor, and not admissible in court. How an experienced prosecutor like Ms. Fleming could believe that statement was "material" or "favorable" to Tanner is beyond comprehension.
When I discussed that with Ms. Fleming she pivoted to her false claim that it was nevertheless "unethical" according to the experts that she couldn't name.
This event showed me that Ms. Fleming's prioritizes using public resources for protecting her reputation and political interests over protecting the public. It's no wonder that our county is overwhelmed by crime. Now Ms. Fleming wants to appoint Ms. Eads as her successor to continue with the same nonsense.
Let me be clear: the question above and an unsubtle "whisper campaign" originate from within the DA's Office. Recently "someone in the DA's office" reportedly used these false assertions to intervene and effectively block the Deputy Sheriff's Organization from endorsing me. What went from a motion and second to make the endorsement, which is supported by many Deputies, quickly turned into complete silence. While campaigning to appoint Ms. Eads as her successor Ms. Fleming repeatedly spreads the false narrative that I did "unethical things". These slanderous rumors have reached and negatively affected me, my campaign, my friends and co-workers, and my family.
Enough is enough.
I waive confidentiality for the release of documents in the Tanner case related to my dismissal. Note that I waive this only for documents, not speech – I will not empower the gossip mongers.
I will go before a judge and affirm under oath that my above response is true in its entirety.
Sincerely, and respectfully,
Adrian Kamada
Go to www.ak4da.com/endorsements, and join the fast-growing list of endorsers, who are voting for honesty, transparency, and common-sense policies to move this county forward.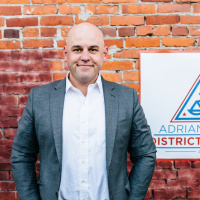 Adrian Kamada
4TH AMENDMENT EXPERT: "MR. KAMADA WAS LEGALLY CORRECT AND DID NOTHING WRONG."
Mike R. Galli, recognized throughout California as the preeminent authority on 4th Amendment / Search and Seizure law, has weighed in on the manufactured controversy surrounding Adrian Kamada's departure from the District Attorney's office.
Mr. Galli recently retired after a 39-year career as a prosecutor in the Office of the Santa Clara District Attorney. Much of his career was spent educating attorneys and police officers on the practice of criminal law, especially search and seizure issues. He is the author of "The Search Warrant Law and Practice Manual", now in its 5th edition, published by the California District Attorneys Association (CDAA). This manual is the go-to reference in the DA's offices of all of California's 58 counties. When it comes to Search and Seizure law, Mr. Galli literally "wrote the book".
Approached by a third party, Mr. Galli was provided with the documents included in a largely one-sided story in the Lost Coast Outpost. After review Mr. Galli offered the following opinion:
"Mr. Kamada was legally correct and he did nothing wrong under these circumstances. His actions do not remotely raise any ethical issues that his former boss claims. It is clear the person Mr. Kamada spoke to was not a witness that would ever be called for court. Either his former boss does not understand the law, or she is knowingly misrepresenting the law for some other purpose. "
Mr. Galli is referring to retiring District Attorney Maggie Fleming.
In 2016 Ms. Fleming sent Mr. Kamada to the CDAA training on Search Warrants and Informants, taught by Mr. Galli, with the intention of having Mr. Kamada serve as the in-house expert on these matters. He served in that capacity from 2016 until 2020.
In the race for Humboldt County District Attorney Mr. Kamada's departure from the DA's office has been one of the most contentious issues. It has been stoked by the Eads campaign, their often anonymous surrogates, and click-bait media sources. Misinformation and outright lies have been spread from both within and outside the District Attorney's office.
The Eads campaign went so far as to solicit an opinion that was both factually wrong and written in a way that smeared Mr. Kamada's name. It came in the form of a letter-to-the-editor from an otherwise very talented and well-respected attorney. Ms. Fleming is godmother to that attorney's daughter.
Mr. Kamada has been open and honest on this issue throughout the campaign. Twice he gave detailed answers to questions in the Lost Coast Outpost about his departure. He readily agreed with the release of documents after a Public Records Act (PRA) request. There was a slight delay - one of the documents Ms. Fleming had presented in response to the PRA included her handwritten notes in the margins, written at an unknown time – Mr. Kamada insisted that the original, untainted document be released.
Adrian Kamada's campaign is based on facts and ideas. Once again he uses facts to combat lies, speak truth to power, and provide the people of Humboldt County with an honest view of their next District Attorney.
Further Information:
Information on retired Santa Clara County Deputy District Attorney Mike R. Galli:
https://www.prnewswire.com/news-releases/mike-r-galli-is-recognized-by-continental-whos-who-301309377.html
Adrian Kamada's response to Lost Coast Outpost questions on this topic: https://lostcoastoutpost.com/elections/question/396/
Letter from former Humboldt County Deputy District Attorney Josh Rosenfeld on this topic: https://kymkemp.com/2022/06/01/recent-attacks-on-adrians-competence-and-character-dont-sit-well-with-me-says-letter-writer/
Growing Pains with Nicholas Flores podcast. The overall topic begins at 0:58:40. The topic specifically regarding Mr. Galli begins at 1:20:00: https://www.youtube.com/watch?v=_Hrm0CONHcc
Records release waiver: https://lostcoastoutpost.com/loco-media/loco-media/blog/post/34140/Waiver%2B-%2BSigned%2B%25284%2529.pdf
Kamada's March 2, 2020 memo: https://lostcoastoutpost.com/loco-media/loco-media/blog/post/34140/March%2B3%2B2020%2Bmemo%2Bredacted.pdf
Kamada's April 13, 2020 memo: https://lostcoastoutpost.com/loco-media/loco-media/blog/post/34140/2020April%2B13%2Bmemo_Redacted.pdf
Fleming's May 8, 2020 memo: https://lostcoastoutpost.com/loco-media/loco-media/blog/post/34140/DA%2BMay%2B8%2Bmemo.pdf
Flemings statement on confidential communications (May 11, 2022): https://lostcoastoutpost.com/loco-media/loco-media/blog/post/34140/Statement%2B5-11-2022.doc
For more information about Adrian and his plans for the D.A.'s office please go to www.AK4DA.com.
Vote-by-mail ballots were sent out May 9 and the election is held on June 7. No matter who you choose, everybody involved in the Kamada campaign urges you to let your voice be heard - vote.