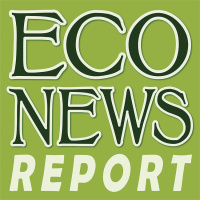 LCCI
The EcoNews Report
Timely interviews on environmental issues that matter most on the North Coast and our bioregion, along with news and information on upcoming meetings, hikes and events. The EcoNews Report features a rotating cast of representatives from local environmental groups.
Subscribe
Episodes
On this EcoNews Report, your favorite Forest Grumps talk about "ecological grief" — the deep sense of dread and depression we get from thinking about how we are screwed in the face of climate change and the anthropocene.
The KHUM/LoCO premiere! Here's what we're planning for the newly resuscitated EcoNews Report! Plus: Sea level rise and the Eureka/Arcata corridor; nuking hurricanes. With Tom Wheeler (EPIC), Jen Kalt (Baykeeper), Larry Glass (Northcoast Environmental Center) and Scott Greacen (Friends of the Eel).