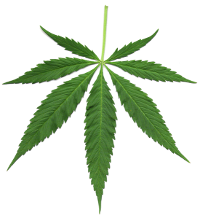 – The Arcata Police Department majorly harshed the mellow of that town's traditional 4/20 revelery. Employing a baldfaced bit of flummery that even the officers involved admitted to, cops stationed themselves at the entrances to Redwood Park at around 4 p.m. and told the hordes coming up the hill for the magic minute that the facilities were "closed for repair." (Coverage: T-S, NCJ Blogthing … twice.)
Meanwhile, a fire alerted the Eureka Police Department to a big warehouse grow down in Old Town's poorer cousin Tuesday night, the T-S reports. That'd be right about here:
Map.
— Speaking of public records act requests, as everyone seems to be these days, the Trinity County Sheriff's Office just turned away the Redding Record-Searchlight's investigation into a matter that first surfaced on our friend Kym Kemp's blog.
There was a grizly murder in Kettenpom last month. One of the victims managed to call 911. Some neighbors showed up to the scene of the crime, and they themselves were attacked and injured by the perpetrator, who died that afternoon in a car crash while running from police.
In investigating the matter, Kemp spoke with the daughter of the neighbors, who had an explosive story. After receiving the 911 call, the daughter said, the Trinity County Sheriff's Office called her parents and asked them to go check on the victims. The Sheriff's Office admitted calling the neighbors, but said that it did not ask them to go to the scene.
Attempting to get to the bottom of the matter, the Record-Searchlight requested copies of 911 tapes and other documents associated with the matter. The request was denied on the grounds that the records related to an ongoing investigation. (Strangely, the same agency appears to have let the Weaverville paper examine the documents in question.)
Given that their only suspect in the case is dead, this is pretty flimsy stuff.
— Budgetpalooza! Tonight at HSU, an expert on the California state budget will give the public a precise outline of just how chingado we guëyes are. Then, on Friday, County Administrative Officer Philip Smith-Hanes (PSH) kicks off Humboldt County's series of town hall-style hearings on the upcoming county budget with a press conference at the library.