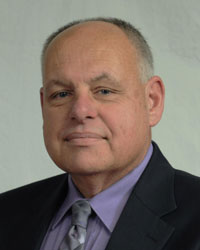 Sheriff Mike Downey's office is heavily targeted for budget reductions in the upcoming fiscal year. How heavily?
In a letter sent to Supervisor Ryan Sundberg last Friday (and obtained by the Lost Coast Outpost this morning), Downey says that the $3.5 million in cuts being imposed on the Sheriff's Office will require:
Complete closure of the Sheriff's substations in McKinleyville and Garberville.
Layoffs of 19 deputies, as well as leaving 11 vacant deputy positions unfilled.
Five layoffs at the animal control shelter, including the shelter's program manager.
Layoffs at the Office of Emergency Services, reducing that department's full-time staff to one person.
"In short law enforcement services to much of the county will become non-existent," Downey writes, adding that by his calculations, the sheriff's office is expected to absorb 30 of the total of 41 layoffs foreseen in county government.
The Board of Supervisors will discuss these and other budgetary matters at its regular meeting tomorrow. The staff report prepared in advance of that meeting can be found here.
Read Downey's letter to Sundberg in full, below:
Ryan,

I wanted to meet with you earlier but everyone seems busy, which is understandable during these times. I wanted to let you know the impact to the Sheriff's Office due to the budget deficit reductions my office has been requested to absorb. The final amount will be around 3.5 million, which includes VLF for approximately 1.3 million and general fund reduction of 8 percent or 2.2 million. the only way to deal with this is to cut vital positions and the most costly are deputy sheriff's. We have identified 11 positions that will be or are already vacant and or frozen in addition to that we will be required to layoff and additional 19 deputy sheriff's to attempt to meet our target. Combined this will result in a total of 30 Deputy Sheriff positions that will be vacant leaving our patrol division extremely short and unable to respond to many normal calls for service. In short law enforcement services to much of the county will become non-existent. McKinleyville and Garberville stations will close to the public.

This does not meet our target and in addition to the above cuts we will need to layoff 3 kennel attendants, 2 office assistances and the Program Manger at the Animal Control Shelter. We will also reduce our staff in OES to 1, Dan Larkin the Program Coordinator. With this we are still not at our target, which will require Office Staff, who deal with mandated reporting, revenue collection and managing the never ending requests for records from our office. All these cuts combined total around 30 layoffs from my office!

I am very concerned in regards to priorities of the county and the direction we are going, especially since I attended the Layoff Seminar conducted by personnel on Thursday. As I looked around the room I realized that the other attendees were laying off 1 to possibly 4 in their respective departments, most were only 1 or 2. So out of the 41 layoffs county wide the Sheriff's Office is expected to absorb 30. Interestingly DHHS did not appear to be affected, probation is laying off 3 and the DA believes that the 4 they are laying off will not happen due to a 99% promise that the CAST program will be restored.

I want to tell you that my office prepared and submitted what we were asked to, a fair and realistic budget based upon the real reduction as presented by the CAO's Office. This is a realistic view of our future and I am upset that my office is being targeted for large reductions. I have encouraged the public to become involved in the upcoming budget talks to voice their support for public safety and I hope they engage in this process. We either believe in a healthy public safety component to county government or we do not.

In closing I want to let you know that I realize the tough decisions you will need to make in the near future and the responsibility that goes along with that. I want to work with the BOS and will do so to insure public safety is a priority. Be aware that many of the programs and services we now provide will no longer exist and the support we have enjoyed over the years from the communities we serve will suffer due to these projected cuts in public safety. Thank you for your time and I look forward to meeting with you in the future.