---
Congressional Candidate Jared Huffman on KHUM Tomorrow: Here's Your Homework
---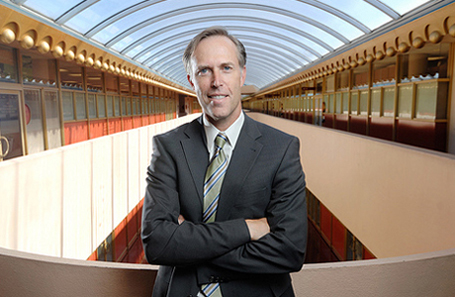 UPDATE, FRIDAY MORNING: Huffman's people have pushed us back to noon.
###
Tomorrow morning on the Mike Dronkers program: Assm. Jared Huffman, candidate for Congress from the Second Congressional District. This is the third in a series of interviews with the 2012 congressional candidates.
This'll be on KHUM radio – 104.3/104.7 FM, streaming at khum.com – at 10:30 a.m. Go to the KHUM Web site or come back here during their conversation; we'll have a live chat up and running, and you'll be able to put your questions to the candidate. You can also call in with your questions to Huffman: (707) 786-KHUM.
First: Here's a brief precis to get your juices flowing.
WHO HE IS
Irritatingly, Huffman is pretty much your All-American squeaky-clean dreamboat of a political candidate of the sort that makes campaign consultants slaver.
He grew up in Independence, Mo., attending the same high school that Harry Truman once attended. From there he went to UC Santa Barbara, majoring in political science and becoming a star player on their volleyball team. Then to law school and, after a period of do-gooding legal work, a staff position as a senior attorney for the Natural Resources Defense Council. He was elected to the Assembly in 2006, representing Marin County.
POSITIONS ON THE ISSUES
Probably Huffman's main pitch is that he is the dude who can make things happen. The tagline for his campaign, which you can see in his campaign bio, is "A Legislator Who Gets Things Done." He leaves the Assembly with a pretty solid record of legislative accomplishment. He appears to be a pragmatist rather than an ideologue.
But what does he want to do in the House? Perusing through his "Issues" page, you see the outlines of a solidly-liberal-if-not-quite-exactly-leftist set of principles. Support for the DREAM Act. Support for the Obama administration's health care reforms (and maybe a public option, someday). Public investment in green technology and energy sources. A "much more expedited" troop withdrawal from Afghanistan. "[W]in-win solutions for the environment and business."
HORSERACE
If it wasn't already evident, today's announcement of incumbent Rep. Mike Thompson and Assm. Wes Chesbro's endorsements should have made it abundantly clear: The Democratic establishment is all the way behind Huffman. He seems to have strong support among several subgroups of the left, particularly environmentalists. And he's been campaigning hard for this seat since before the ink on the new district maps dried.
Last month, polls released by his own campaign and opponent Norman Solomon's showed Huffman leading the pack at this early stage. It's hard to see how he's going to slip too far from that position between now and June, especially with the hugely popular Thompson anointing him as heir apparent.
Then again, there's a lot of months between now and then. Will Occupy Wall Street inspire a populist surge in this very left-leaning district? If so, maybe Solomon or Susan Adams will have a shot at nudging him aside. Or, perhaps more likely: With the new California open primary rules in effect, one or the other of them may push aside Republican Dan Roberts to make for an exciting blue-on-blue November. Regardless, you gotta put Huffman's chances of making it to the runoff in the all-but-inevitable zone.
LINKS
PREVIOUSLY
Candidate Stacey Lawson: Preview, live chat, audio.
Candidate Susan Adams: Preview, live chat, audio.
---
SHARE →
---
---