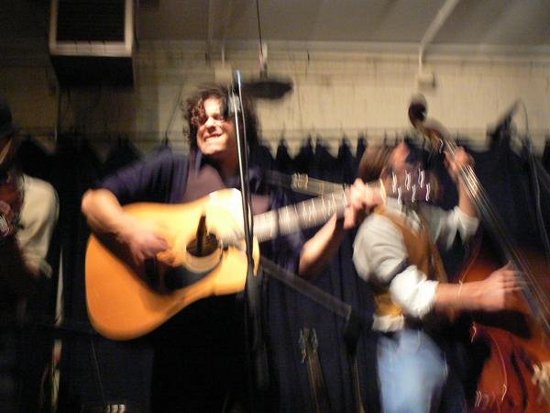 A million Facebook posts alert us to this awful tragedy: Bryan Osper, an extremely talented local musician best known for fronting The Bucky Walters, was killed in a car accident near Bakersfield last night. He was 26 years old.
UPDATE, 4:10 p.m.: HSU Music Professor Eugene Novotney was looking at a picture of his friend and former student when I reached him in his office a few minutes ago. The picture, he said, was taken in Trinidad — the Caribbean Trinidad — last year. The two of them are playing music on a float whose driver, at the moment the photo was snapped, had just driven up onto a curb. The rest of the players are jostled about, but somehow, in this photo, he and Bryan are in focus, playing to the carnival crowd.
Novotney's voice was trembling when we talked.
"What you have in Bryan is not only one of the best musicians you ever played with, but one of the best human beings you ever knew. That guy right there," Novotney said, indicating the picture that only he could see, "he didn't have a bad bone in his body. He had nothing but love in his body for music and for people."
Osper, Novotney said, was one of the completest natural-born musicians he ever knew — "he could play any instrument, with anybody." He bridged an incredible number of local music scenes, playing with samba, steel drum, West African and Afro-Cuban groups, as well as with string bands. Novotney said that he was an inspiration to the students who followed him.
"A lot of the students who heard about it today — we all gathered together and talked about it," Novotney said. "The bottom line — what I tried to tell them all, and what they knew already — was that Bryan … he lived for music, and he lived for people. And the impressions he made on us here, they weren't trivial ones. They were deep ones, and they were lasting."