---
Some Local Volunteer Fire Departments Ask for Special Districts
---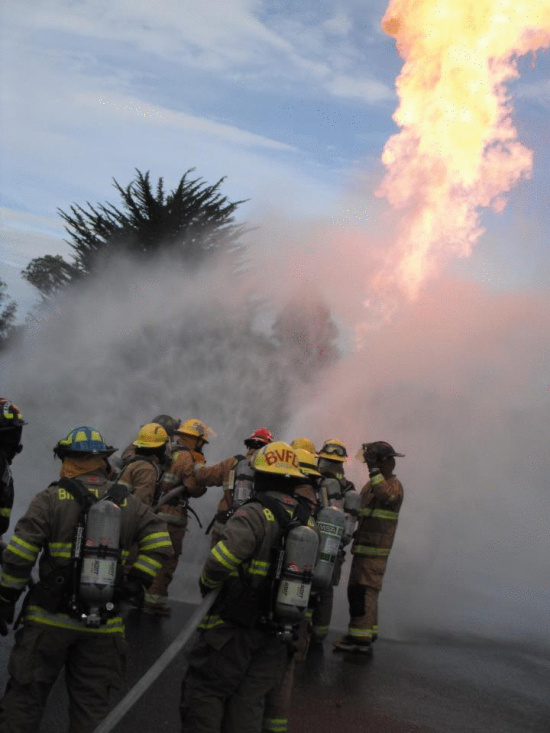 Several new fire districts have been proposed for areas of Humboldt County—Briceland, Bridgeville, Fruitland and Palo Verde. The districts have been approved by Humboldt Local Area Formation Commission (LAFCO) but now need approval from voters in those areas. The ballots went out on July 28th and must be returned to the Elections Department by August 28th. (They must be received by that date not just be postmarked on that date.)
The vote is for a special tax and a five member board in those districts. Each of the different communities are asking for differing amounts.
Briceland wants $85 per parcel
Bridgeville wants $10 per unimproved parcel, $75 for improved with a one family dwelling, and $100 for commercial structures or manufactured home parks
Fruitland wants $60 per parcel
Palo Verde wants $150 for improved parcels and $75 for unimproved
The vote requires a 2/3 majority to pass.
Kai Ostrow of the Briceland District explained that volunteer fire departments have been raising money in a variety of ways for years. "It is a hassle," he said. It is hard, he explained, to know how much money the VFD has to spend from year to year.

Ostrow says that he is "…pretty confident that it will pass. We have a lot of support in our community but some people are fundamentally opposed to parcel taxes." However, even most of those he says are very positive about the VFD.
One thing, Ostrow stressed is that the money from this tax "…isn't going to wages." The firemen are still all volunteer. The money goes to provide for vehicle and equipment repair, insurance, training, fuel, etc. Even still, he explained the volunteer crews will continue to do much of the repair and routine maintenance themselves. They just need help with expenses.
Briceland's current annual budget is around $73,000 and the special tax will cover just a little more than half of that—about .23 cents per day per parcel. The VFD will continue to fundraise to meet the remaining expenses. According to the brochure sent out, "As our Chief likes to point out, for less than the price of two lattes per month, we're available 24 hours a day, 7 days a week, 365 days a year."

Here are the pdf maps and County documents relating to the formation of the Bridgeville Fire Dist., the Briceland Fire Dist., Fruitland Ridge Fire Dist., and Palo Verde Fire Dist.
__________________________________
Photo from Briceland Fire Dept's Facebook page.
---
SHARE →
---
---