Fire North of Dean Creek Slide Monday Afternoon
Kym Kemp / Monday, Aug. 13, 2012 @ 10:26 p.m.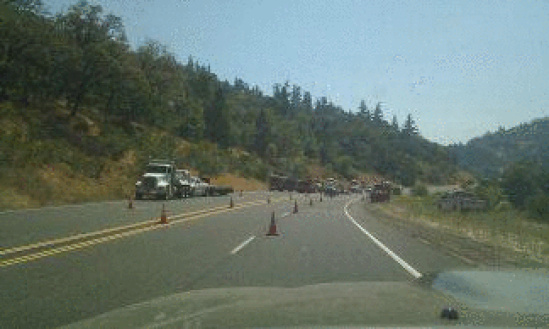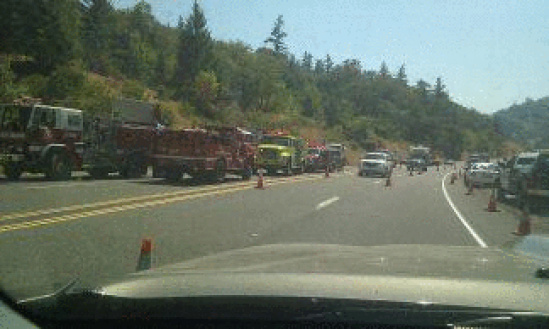 Photos above taken by a reader. They show the swarm of emergency vehicles responding to the Dean Creek fire.
A fire just north of the Dean Creek slide on Hwy 101 Monday afternoon was started by motorcycle accident. The vegetation fire burned around a 1/2 acre. According to KMUD's Terri Klemetson, Calfire responded with a helicopter, air tankers and ground crew. Local VFD from Briceland, Miranda, and Reday also responded. The heat and the dry conditions have crews responding with everything they've got before a fire gets out of hand.
---