---
Lily—Or How Water Storage can be Beautiful
---
Pond adorned with lily.
This lily stands in a cool midsized pool that is surrounded with water iris and covered in lilies, parrot feather and water hyacinths. The place teems with frogs, bees, dragonflies, etc. A tumble of wild blackberries offer up plump gifts to visitors. A wooden viewing area overlooks the beauty.
The dry summer months cause many to draw from streams and creeks here in Humboldt but water storage ponds can ease the strain. And if planned and planted properly, these ponds can be the jewel of someone's property.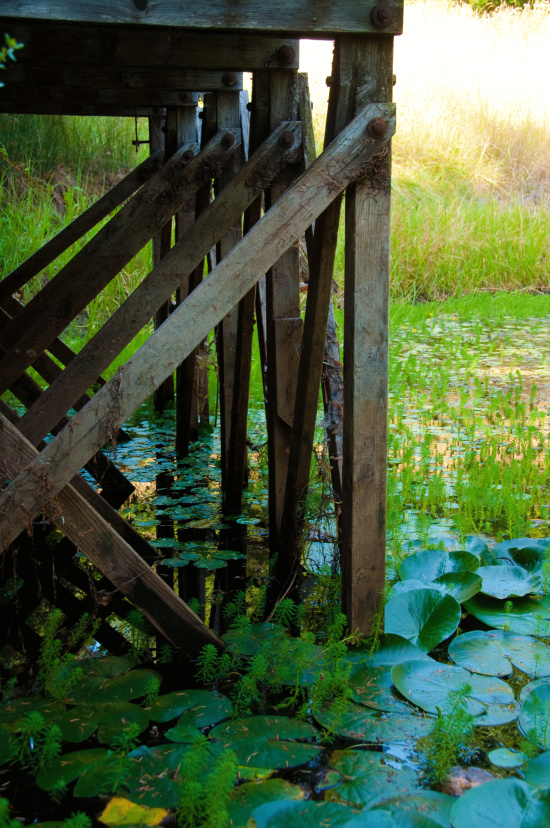 ---
SHARE →
---