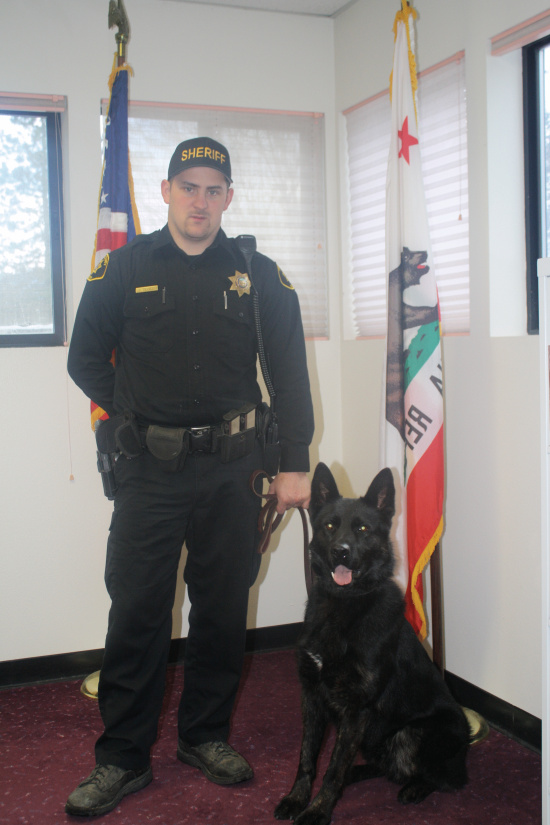 Humboldt County's neighbor, Trinity County, has brought a beautiful new dog to join its Sheriff's dept. The dog has a name, that in light of the Emerald Triangle's multiple seizures of massive amounts of money, can only be called hopeful…They call him K9 Kash….
Trinity Co. Sheriff Press Release:
The Trinity County Sheriff's Office would like to welcome K9 Kash to the Patrol force. On Friday, December 14, 2012 K9 Kash and his handler Deputy Scott Cavalli finished a 5 week training with Vigilant Canine Services in Tehama County and passed the POST certified test. Both K9 Kash and Deputy Cavalli are looking forward to starting their new partnership immediately.