---
Skimpy-Ass No-Account Crabs Delay Commercial Season Yet Again
---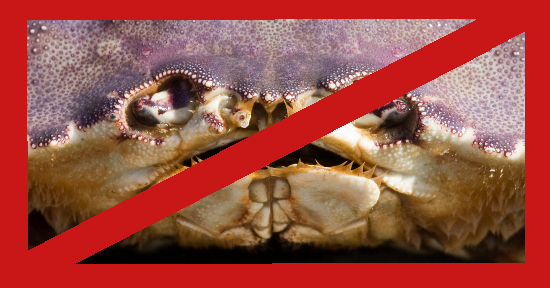 The California Department of Fish and Game today announced yet another delay in the commercial crab season from Point Arena north, due — once again — to the fact that the lazy sons-a-bitches swarming around the sea floor off our coast keep trying to put off the inevitable by refusing to fill out.
Writes the DFG:
Results from a quality test from the Trinidad area completed on December 18 projected poor crab quality conditions would persist into the new year.
So no local crab in markets until at least Jan. 15. Let's make a pledge: Once these fuckers land, we are all going to eat the hell out of them.
###
PREVIOUSLY: NAUGHTY HUMBOLDT: No Crab for Christmas This Year
---
SHARE →
---