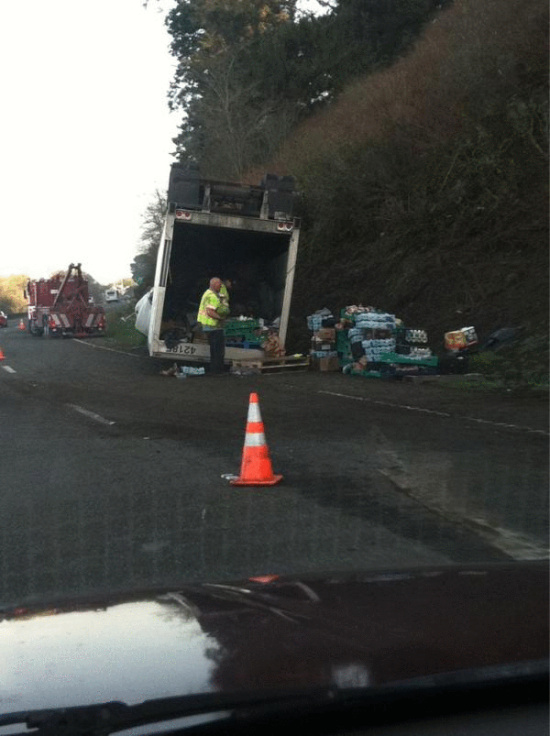 Photo: @greggferndale
###
UPDATE at 8:10 a.m.: Okay, I'm about to surrender. Nate Downey is reporting on twitter that the accident is northbound.
UPDATE: Reports from the scene say the accident is just south of College of the Redwoods King Salmon (I apologize. I don't know whether the CHP site has the Latitude longitude lines incorrect or if I didn't use them correctly.)
###
A big rig is overturned just north of College of the Redwoods. The semi hit a vehicle on the roadside just before 5:30 this morning. The southbound slow lane is closed near the Tompkins Hill Offramp.