Photo of the band from High Grade Allstars website
UPDATE 4:50 P.M. 1/25: Here is a booking photo of Billy Norbury arrested January 14th for public intoxication of alcohol.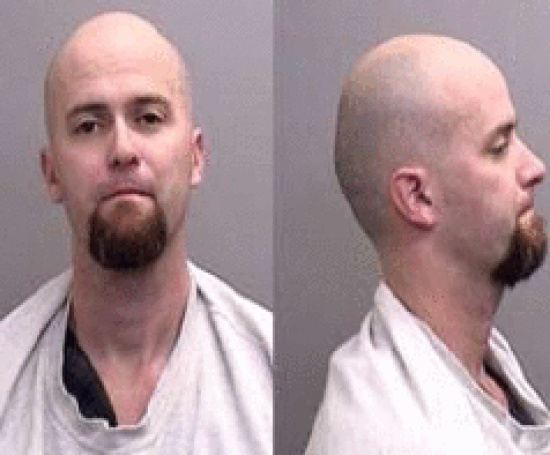 Mendocino reggae artist Jamal Andrews, age 30, died of a gunshot wound late last night, January 24th. Andrews was a member of High Grade Allstars. The band had played at Reggae Rising and had Humboldt as well as Mendocino friends and fans. The suspect is Billy Norbury, age 33 and a neighbor of Andrews.
Below is a track, "Smoke Weed Every Day," from the band's album.
Mendocino County Sheriff Press Release:
On 1-24-2012 at approximately 2157 the Mendocino County Sheriffs Office received a 911 telephone call regarding a shooting incident in the 1700 Block of Road B in Redwood Valley,CA.

Mendocino County Sheriffs Deputies along with Redwood Valley Fire and other medical personnel responded to the location and found the victim outside of his residence had succumbed to a gunshot injury at the hands of another.

Deputies spoke with the victim's girlfriend and learned that a possible suspect had fled towards his residence on an atv.

Mendocino County Sheriffs Deputies learned the suspect lived in close proximity of the victim.

Deputies proceeded to the possible suspect's residence to contact him regarding the incident. During their contact at his residence, they observed in plain sight items that appeared to link the suspect directly to the shooting incident.

The suspect was placed under arrest and booked into the Mendocino County Jail on the listed charge.

Mendocino County Sheriffs Detectives arrived at the scene and are currently conducting further investigation into the incident.

A forensic autopsy will be conducted in the coming days and further information will be released as it develops.