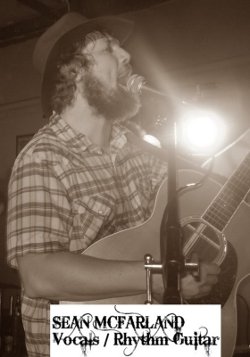 Today's BOOKED tells us that yesterday's federal raids resulted in one arrest … and only one, seemingly.
Sean Michael Mcfarland of Petrolia was arrested on violation of Title XX1, Section 841 of the United States Code, which relates to manufacture or distribution of a controlled substance. He was taken into custody at 8 a.m. yesterday morning, just before the high-profile raids in Bayside and Salmon Creek.
Photo at right taken from the web page of Snakebeard Jackson, Mcfarland's country rock band from his Sioux Falls days. Available on iTunes.
PREVIOUSLY:
UPDATE, 8:05 a.m.:
Hear Snakebeard Jackson's "Buzzin'" — off their album The Burl — below.