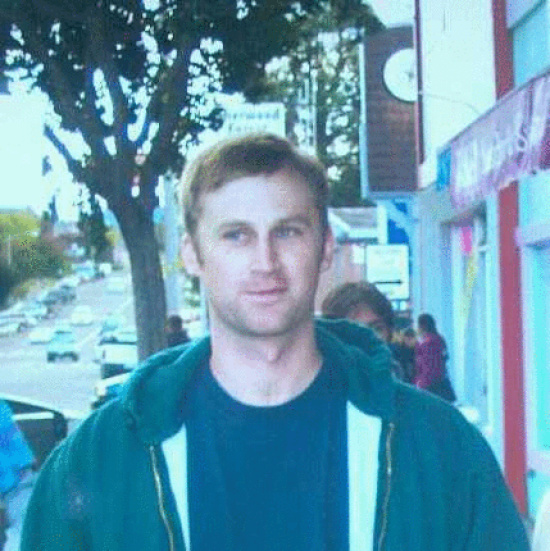 Humboldt Co. Sheriff's Dept. Press Release:
On 07-18-2012, approximately 4:30 p.m. Humboldt County Sheriff's Office responded to the Sherwood Forest Hotel, Garberville in regards to an abandoned vehicle. When deputies arrived they learned the vehicle had been parked at the Motel for three days and did not belong to any of the motels occupants. A records check on the vehicle revealed it belonged to Christopher Michael Banfill, 36 years old and a resident of Garberville.

On 07-22-2012, deputies spoke with Christopher's' wife who contacted the Humboldt County Sheriff's Office and filed a missing persons report regarding Christopher. She told the deputies his behavior was out of character and he may be having medical issues. Christopher was last seen on 7-16-2012, approximately 4:30 p.m. in Garberville.

Christopher Banfill is described as 6 feet tall, approximately 160 lbs, blue eyes, brown hair, last seen wearing green Carhart pants, and a grey and blue sweatshirt. Anyone with information about Christopher Banfill is requested to contact the Sheriff's Office at 707-445-7251.