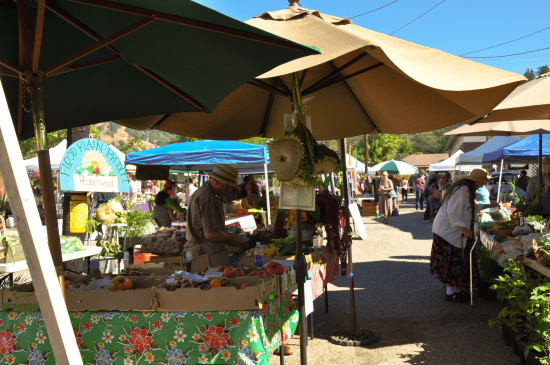 Friday, July 6th, Garberville will be hopping with the regular Farmers' Market and a town-wide sidewalk sale. Business throught Garberville and Redway will be offering a number of sales—inside and outside. Local and well known artist, Sut Moskowitz will be featuring and selling his art at Calico's.
And, of course, July 4th is Fireworks Fireworks Fireworks!
The Chamber invites the community to join them at the annual fireworks display in Benbow starting at 10pm. There will not be booths this year so make sure to pack a picnic. The shuttle will start in Redway at 3:45 and Garberville at 4:00pm, shuttle schedules are posted throughout town, and there will be two shuttles after the show back to Garberville and Redway. The Chamber wants to thank the Olmsted Park Fund for their work to keep Benbow Lake State Recreation Area open as their donation will keep the park open for spectators. You can view the incredible show from throughout the Benbow Valley!
Donations are still needed. Please contact Dee at chamber@garberville.org if you can help.
————————-
Farmers' Market photo from 2010