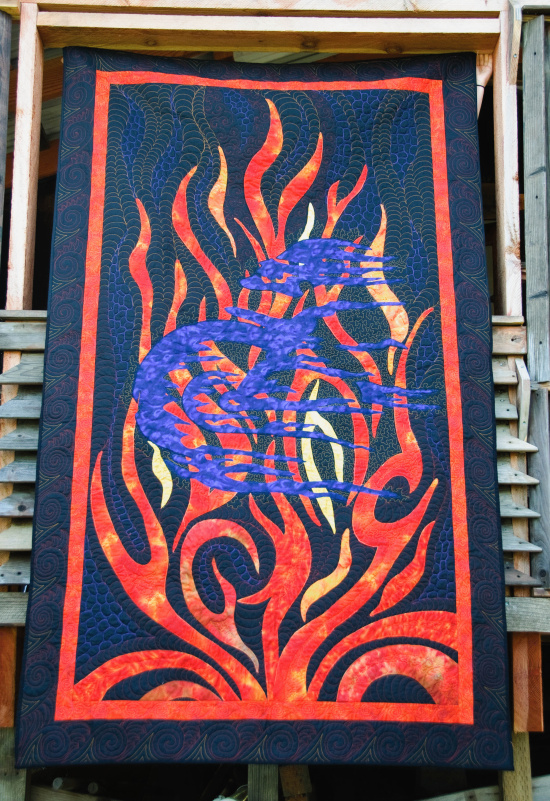 Setting up the Redwood Run yesterday were swarms of locals transforming the beautiful valley next to the Eel into a festive campground and music venue. By midday today, the place will hum with Harleys and other cycles. Wild and woolly bikers, bare limbs and laughter will fill not only the valley but spill out bringing tourists to our county.
The music line up includes Billy Idol and Lukas Nelson. There are still tickets. You can buy them at the gate and you don't have to have a bike.
I'll be there selling raffle tickets to the quilt above. I hope to see you, too. Meanwhile drive careful and watch for bikers.