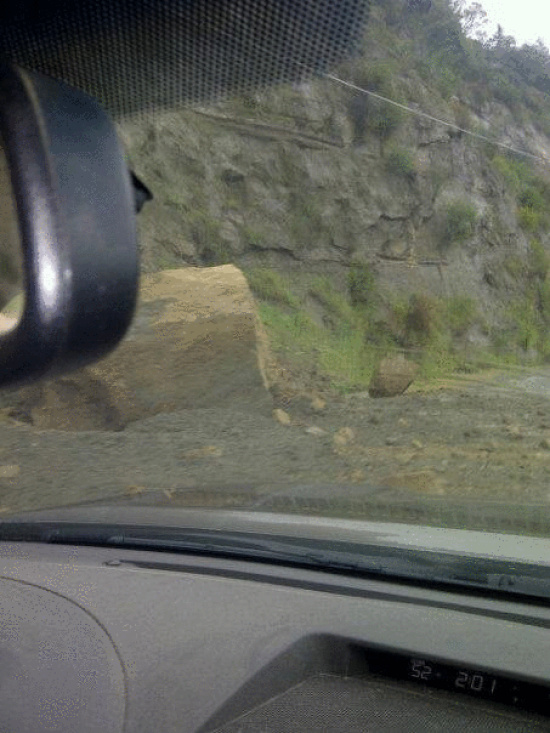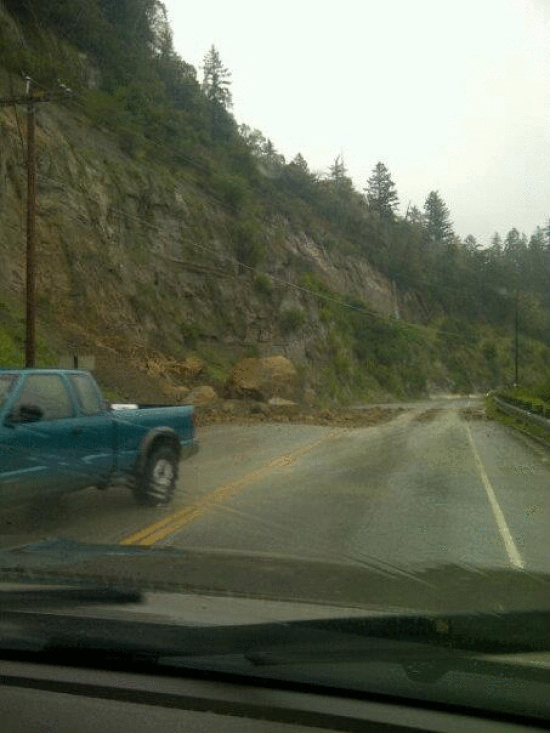 Update 3:40: According to Marty Messenger of County Roads the road is clear. Fortunately, the huge boulder broke apart as soon as they started to push with the loader which made it easy to clear away. Messenger said that the slide is "still weeping though and once it starts moving it has a mind of its own." But for now at least the road is open. Here's another photo showing the water backing up around the rock. (Photos by Messenger.)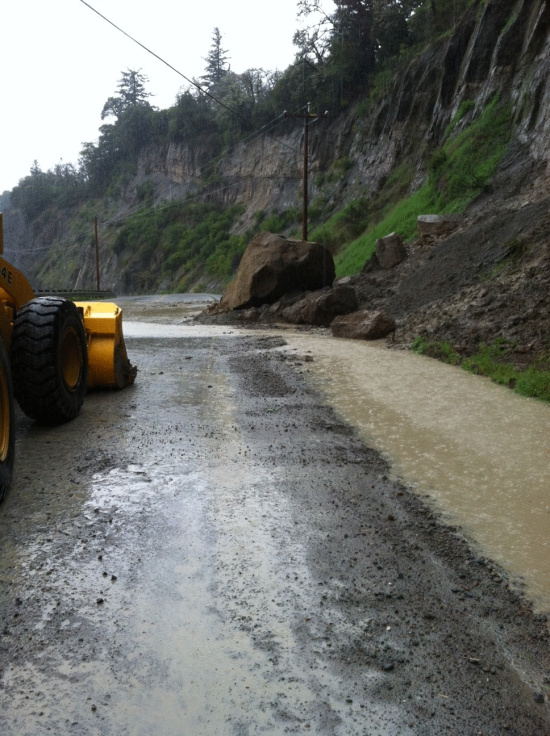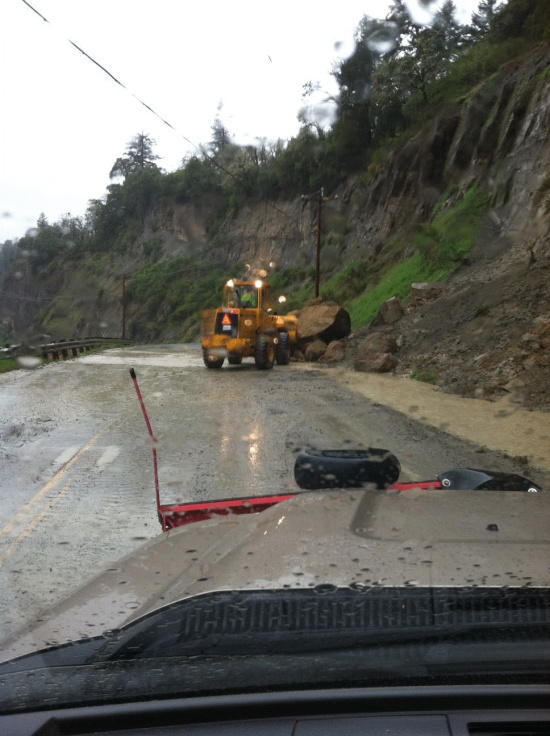 UPDATE 3:28: More photos of slide and description by SoHum Awareness.Click first photo to see next one. Three total photos.
UPDATE 3:05: School Buses will be about 10 or 15 minutes late but they are coming. Messenger of County Roads says they plan to "lasso" the boulder with a chain, attach the chain to a dump truck, and push with a loader to get the boulder off the road. Wild west road work!
UPDATE 2:50: Marty Messenger of County Roads says road closed at least 2 hours.
UPDATE2:45 P.M.:
A massive 8 foot boulder has closed the bluffs between Redway and Garberville. According to Jenny Fuson, local resident was on the scene minutes afterwards, "..Holy crap, the biggest rock I have ever seen came down! Marty Messenger from County Road Crews is on the spot and working to clean up the slide." She describes the slide as being just south of the Meadows Business Park. (Photo by Michele Welty)
————————————————————
… between Evergreen Road and Bear Canyon, says an officer who just called into KHUM. Will be closed for at least an hour.
The slide is right about in this neighborhood: