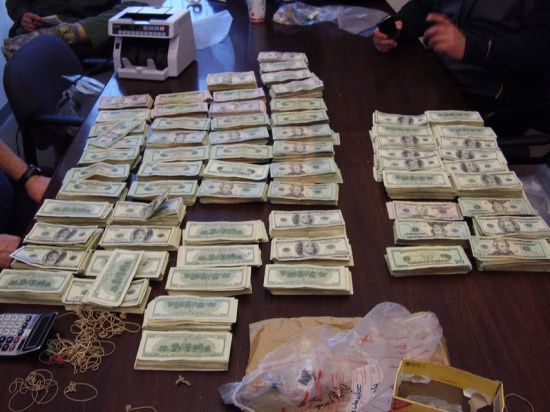 A solid article in the San Luis Obispo New Times addresses the way its county's law enforcement is dealing with the slashing of funds by the state government. When the reporter asked DOJ Special Agent Michelle Gregory which county would provide a good example of surviving without help from the state, she replied that Humboldt was the place. The reporter then takes a look at what our local law enforcement is doing to survive.
Though the makeup of Humboldt and SLO counties are completely different in terms of crime, they're following roughly the same models to mitigate the loss of their state support. And in the case of Humboldt, said County Sheriff Deputy Lt. Steve Knight, it's working.

He said gangs aren't so much the issue in Humboldt as are illegal marijuana grows and narcotics trafficking. In recent months, he said, the task force has confiscated an unusual amount of illegal marijuana, homemade hashish, prescription drugs, and evidence of the county's "significant" heroin problem.

"Sometimes it's hit and miss," Knight said. "Right now, we're hitting a lot."

Humboldt County Sheriff Mike Downey told New Times that he started the consolidation well before the funding had dried up.

"Yes, we're doing it now, and I'd like to think we're doing a real good job with what we've got," he said.

Downey said two things have been a saving grace for his department: being able to reassign a detective to head the task force, and the fact that Humboldt is a state leader in asset forfeiture cases, bringing in nearly $634,000 in 2010. Downey said he has two years' worth of reserves in his county's account.

He added that in the last week alone, his task force seized more than half a million dollars in marijuana.

"The State of California turned off the lights and locked the doors and didn't even kiss us goodbye," Downey said.
The recent seizure of over $400,000 in one bust certainly helps.