UPDATE Friday May 18th: Nada posted a video of her first few days on the road.
—————————
"On December 27th, 2011 I found a lump on my right breast. In early January I met with my primary doctor who did not feel cancer, and since I was breastfeeding my youngest—chalked it up to that."
And so begins Nicole Nada's cancer story. As parent of two young kids and co-owner of the Arcata Scoop, she already had her hands full when followup pathology indicated atypical cell growth.
At age 41, she was diagnosed with Stage 3 breast cancer. Doctors soon removed an orange-sized tumor from her right breast, as well as 18 lymph nodes.
Fast-forward to tomorrow when she begins a bicycle journey from Arcata to Marin, where she'll undergo chemo and radiation therapies.
In other words, she's not taking this lying down. Nicole's enjoying every moment as much as possible, and she's blogging her journey at KickingMyCancer.com
"The more people I tell, the more support I get, and the more they learn which is fantastic," she told the Larkspur-Corte Madera Patch.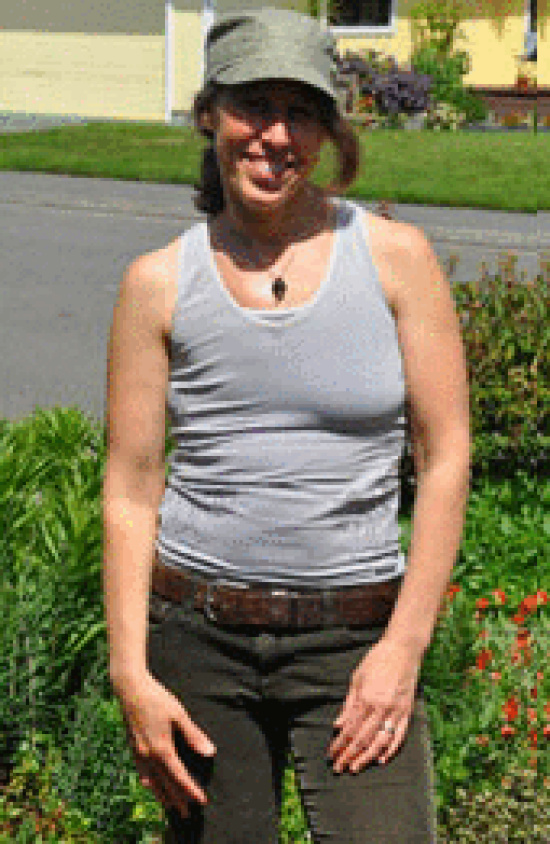 How are her kids dealing with it? What's her prognosis? Interviewed on KHUM today at 12pm, she opened up about all that, as well as the support she's found, life with a mastectomy, and whether or not she'd prefer to be tiptoed around.
• Donate to cancer research via KickingMyCancer.com here.
• Get updates via Facebook: http://www.facebook.com/KickingMyCancer.
• Local experts: Humboldt Breast Health Project