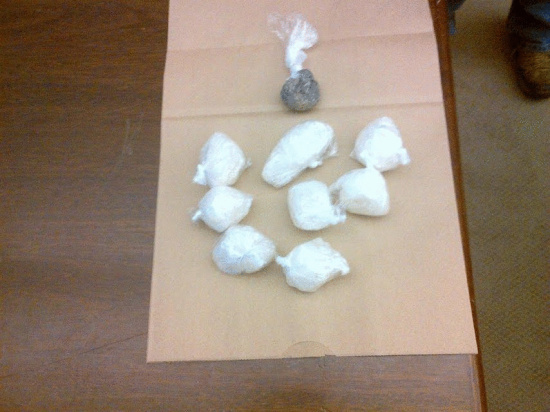 Press release from the Humboldt County Drug Task Force:
On 10-09-2012 at about 1115 hours the Humboldt County Drug Task Force assisted by the Humboldt County Sheriff's Office served a search warrant at a residence located in the 1100 block of Searles Street, Eureka. When Agents searched the apartment they located approximately 6 pounds of processed marijuana and a useable amount of heroin. During the investigation Agents detained one subject, who they identified as Patric Jerome Cuspard age 41 had driven to the apartment in a Mercedes that was a rental car from the Bay area. An Agent then wrote a search warrant for that vehicle which was parked on the street in front of the apartment.

When Agents obtained the search warrant for the vehicle they located an approximately one gallon size, sealed, new metal can in the truck of the vehicle. Agents used a can opener to open the can. Agents then discovered a half pound of crystal methamphetamine and an ounce of black tar heroin.

Cuspard was arrested for methamphetamine and heroin for sales and transportation. Cuspard was booked in to the Humboldt County Correctional and his bail was set at $100,000 dollars.

This case is still under investigation by the Humboldt County Drug Task Force.