---
Stories Around the Web That You May Have Missed
---
1. Allie Hostler of the Two Rivers Tribune wrote a remarkable profile to date of Jason Anthony Warren, the "person of interest" in both last month's Hoopa homicide and the Old Arcata Road hit-and-run collision.
2. Eric Kirk published the latest installment of his always-informative guide to California ballot propositions.
3. Bonusman Productions went ahead with its controversial show from the Jamaican dancehall artist Capleton, one of the many such performers infamous for his murderously homophobic lyrics. The venue of the show was held secret 'til yesterday, when it was revealed to be Trinidad's Ocean Grove Lodge.
Protesters showed out big, according to a Facebook page set up to organize opposition, and activists are pissed at the Ocean Grove for allegedly lying about the business' hosting of the show earlier this week. Get ready for it all to happen against next month, when Bonusman brings the similarly controversial Beenie Man to town.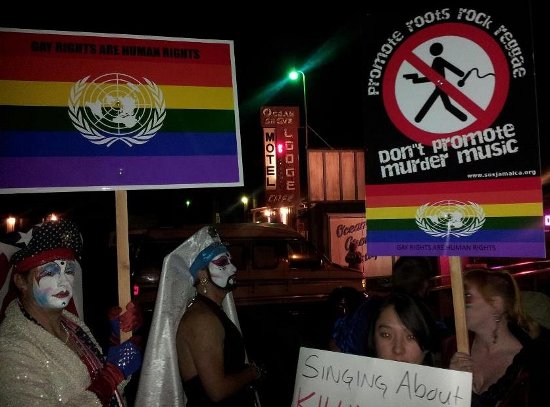 ---
SHARE →
---