---
Sheriff's Office Names 'Person of Interest' in Hoopa/Bayside Cases
---
UPDATE, 4:04 p.m.: Good lord: The Times-Standard reports that Warren had been sentenced to six years in prison on an assault with a deadly weapon, but was released from custody pending sentencing on a "Cruz waiver" pursuant to a plea agreement with the District Attorney's office. He failed to show for his Sept. 7 sentencing date, and had been in the wind until the day of the crash.
###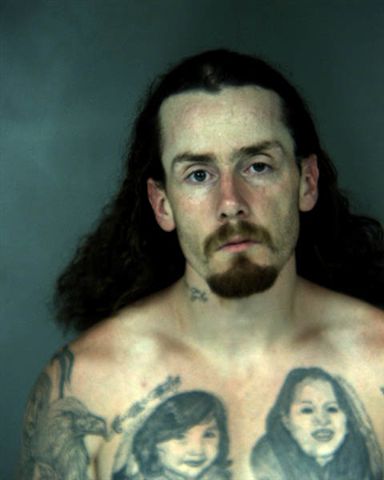 At a press conference just concluded, Sheriff Mike Downey named the "person of interest" being held in connection with the Hoopa homicide investigation. He is Jason Anthony Warren of Hoopa, and he was arrested by the Eureka Police Department Thursday evening.
Downey confirmed that Warren is also a "person of interest" in the Old Arcata Road crash early Thursday morning that took the life of HSU lecturer Suzanne Seemann and severely injured two of her colleagues.
Downey said that no other people are currently being sought in connection with either case, and that Warren would remain in jail until formal charges are either brought or dropped.
---
SHARE →
---