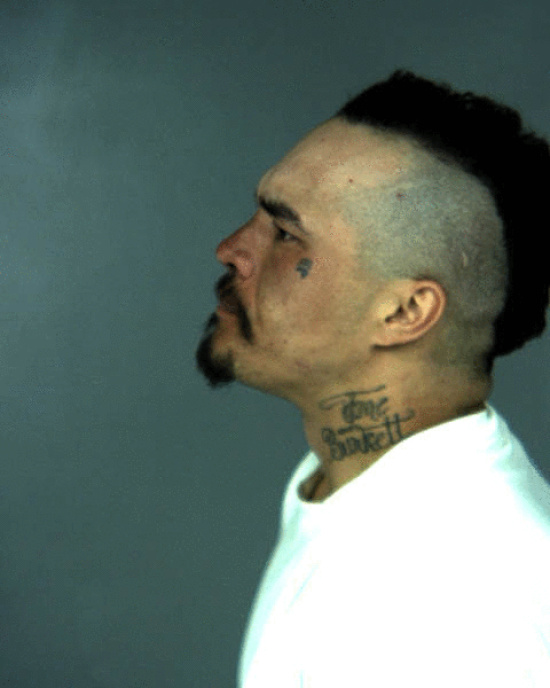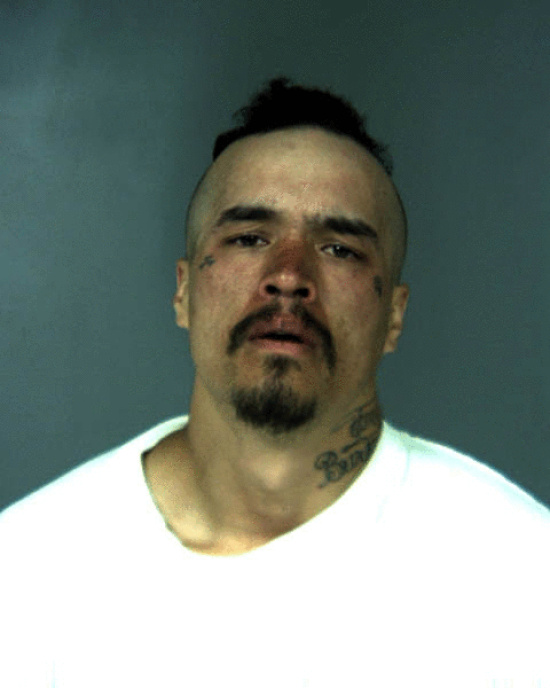 From the Humboldt County Sheriff's Office:
On 09-27-2012, approximately 11:45 a.m a Humboldt County Correctional Facility Cal Trans Inmate work crew was working on Highway 299 near mile post 26, when inmate Jerry Merril Corriea , 29 years old, from Redding, fled on foot. Corriea was in custody on a California State Parole violation and was sentenced to 120 days in jail for that violation. Corriea was on parole out of Redding for a burglary conviction. Deputies checked the area for Corriea, but were unable to locate him. A statewide Be-On-the Lookout to law enforcement was broadcast for Corriea who is now wanted for escape from custody.

He is further described as: Native American male, 5' 9" tall, brown eyes, brown hair, 200 lbs, short crew cut hair and a mustache. He has tattoos of a claw on his right cheek, the name "Jerry" and " Bear" tattooed on his fingers, and a tattoo on the left side of his neck. He is possibly enroute the Orleans area of Humboldt County. He was last seen wearing a Blue shirt, white T-shirt, blue Jeans and black work boots.

Anyone with information for the Sheriffs Office regarding this case or related criminal activity is encouraged to call the Sheriffs Office at 707-445-7251 or the Sheriffs Office Crime Tip line at 707-268-2539.