---
Transient Twins Arrested in Willow Creek; Twin One Wanted on Michigan Arson Charges
---
UPDATE, 3:27 p.m.: Kalamazoo's WOOD-TV fills us all in on the deets of the alleged arson. Apparently Kevin Chapman stands accused of torching a vacant paper mill.
###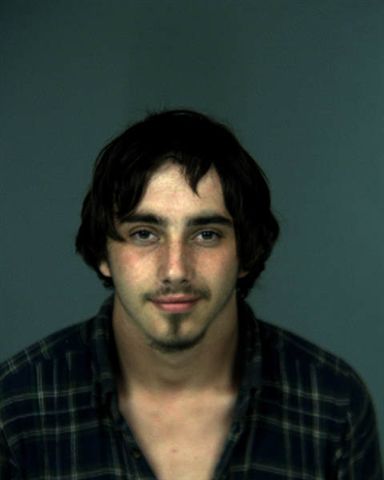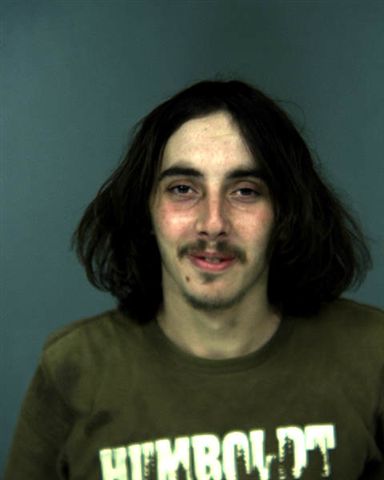 From left to right: Kevin Chapman, Keith Chapman.
From the Humboldt County Sheriff's Office:
On 09-28-2012, approximately 1:30 a.m., Humboldt County Sheriff's Deputies patrolling the Willow Creek area contacted the occupant of the a green Mercury Mountaineer with Michigan license plates which was blocking the roadway on Highway 29 near Burwood Drive. When the deputies ran a license plate check via dispatch, they were advised by the dispatcher the vehicle was associated with a wanted fugitive from Kalamazoo, Michigan. Deputies contacted the occupant that was sleeping in the back seat of the vehicle and they smelled the odor of alcoholic beverages. The occupant was identified as Keith Chapman, 21 years old, a transient. Chapman admitted to drinking alcoholic beverages and smoking marijuana, was taken into custody for public intoxication. Keith was not the wanted person; it was his twin brother Kevin Chapman, 21 years also from Kalamazoo, Michigan.

Swander

While taking Keith into custody, two males walked up to the deputies. They were identified as Kevin Chapman, 21 years old, a transient, and Joseph Taylor Swander, 20 years old, a transient. Kevin was arrested on an outstanding felony warrant for Arson issued by the 8th District Court, Kalamazoo, Michigan. A warrant check on Swander, revealed he was also wanted by Kalamazoo for manufacturing marijuana. He was also arrested. All three were transported and booked into the Humboldt County Correctional Facility. Keith was booked and released. Swander and Kevin are being held without bail awaiting extradition.

Anyone with information for the Sheriffs Office regarding this case or related criminal activity is encouraged to call the Sheriffs Office at 707-445-7251 or the Sheriffs Office Crime Tip line at 707-268-2539.
---
SHARE →
---
---