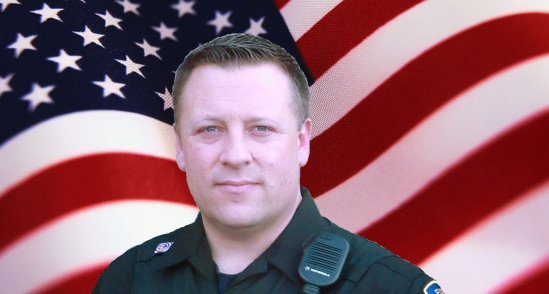 Eureka Police Dept. Press Release:
The Eureka Police Department is pleased to announce the graduation of one of its sergeants, Stephen Watson, from the respected Sherman Block Supervisory Leadership Institute (SLI). SLI is an intensive 8-month program (consisting of eight 24-hour sessions held approximately every four weeks) "designed to stimulate personal growth, leadership, and ethical decision-making in California law enforcement front-line supervisors." Sergeant Watson graduated with SLI Class #323 on March 29, 2013 in Sacramento, CA.

From the website of the California Commission on Peace Officer Standards and Training (POST) concerning SBSLI:

"Designed and implemented in 1988 through the efforts of California law enforcement professionals and top educators and trainers, the SBSLI is an intense program based on experiential learning techniques. Students are challenged to learn new ways to resolve issues through group and individual work."

"The curriculum takes students through an analysis of management (planning, organizing, directing, etc.) and leadership (inspiring, challenging, developing, etc.) and how each discipline compliments the other. The course progresses from self-evaluation, to interpersonal evaluation, to organizational relationships."

"The Sherman Block Supervisory Leadership Institute provides first-line supervisors with a high quality training experience allowing them to fine-tune their leadership skills. The curriculum provides a forum for personal growth and development of qualities necessary for effective public safety leadership."

The motto of Class #323 was Ductus Exemplo: "Leadership by Example."

Sergeant Watson was hired by the Eureka Police Department in May 2005. He is the former supervisor of the department's Problem Oriented Policing Unit (POP) and is presently assigned to the Field Operations Division where he supervises a patrol watch.

Sergeant Watson would like to thank EPD Chief Murl Harpham for his commitment to the personal and professional development of the leaders in his department and for the opportunity to participate in the challenging SLI program.