---
Vehicle 'Intentionally' Strikes Motorcyclist Near Loleta
---
UPDATE, Saturday, April 6, 12:50 a.m.: KIEM News has named the suspect in this case: Diana Reeves, 50, of Bridgeville. Police are looking for her. She's believed to be driving a light blue Dodge Ram pickup with a lift gate. Read KIEM's story here.
###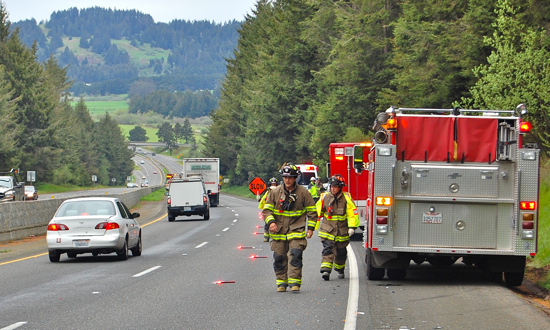 A witness just alerted us to a bad accident on 101 near the Loleta offramp. Initial reports from CHP dispatch indicate that a driver "intentionally" struck a motorcycle.
An ambulance has been dispatched.
Follow CHP updates here:
http://lostcoastoutpost.com/chpwatch/2013/apr/5/00088/
---
SHARE →
---