---
Second Eureka Fire at Del Norte Pier, Arrest Made (UPDATED/PHOTOS)
---
UPDATE, 5:15 p.m.: LoCO contributor Mark McKenna was on the scene today and took the following shots. Click to enlarge.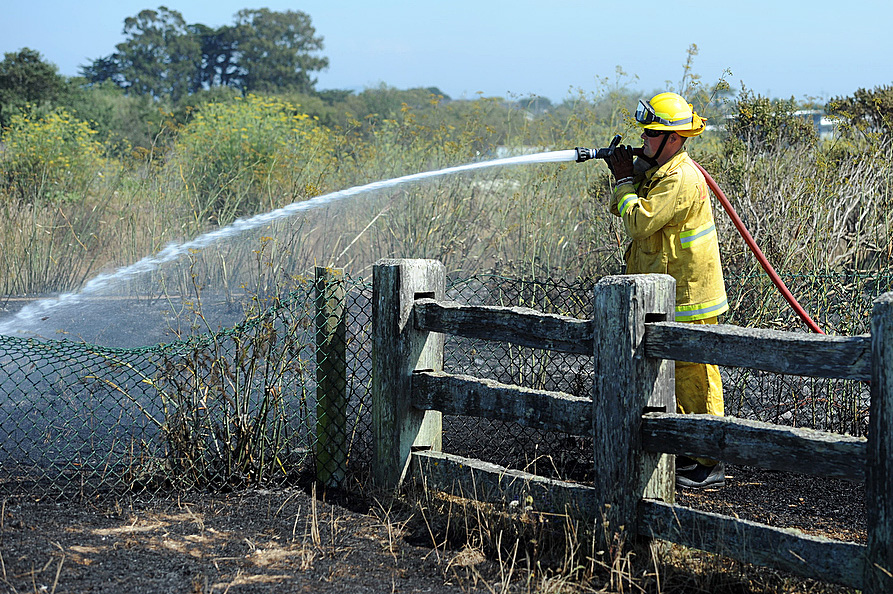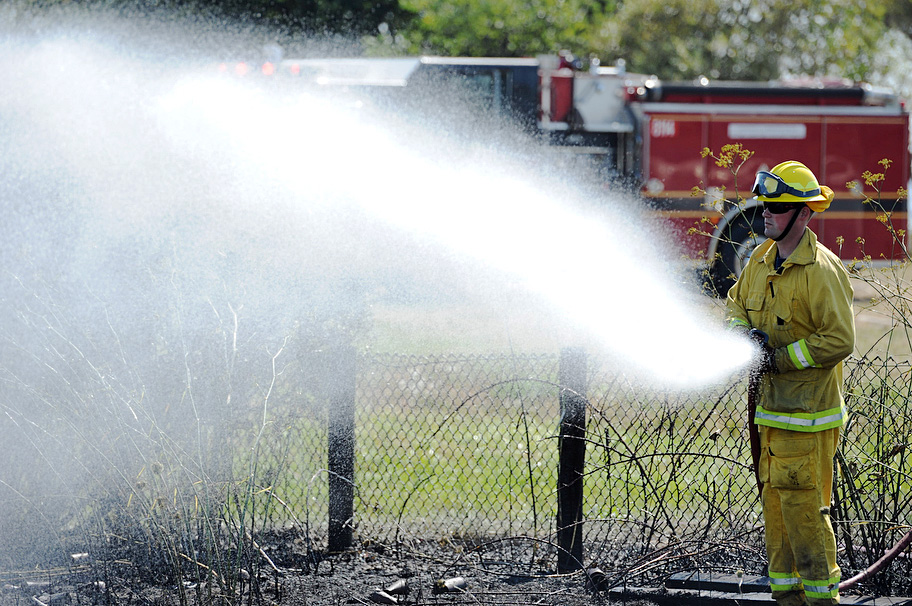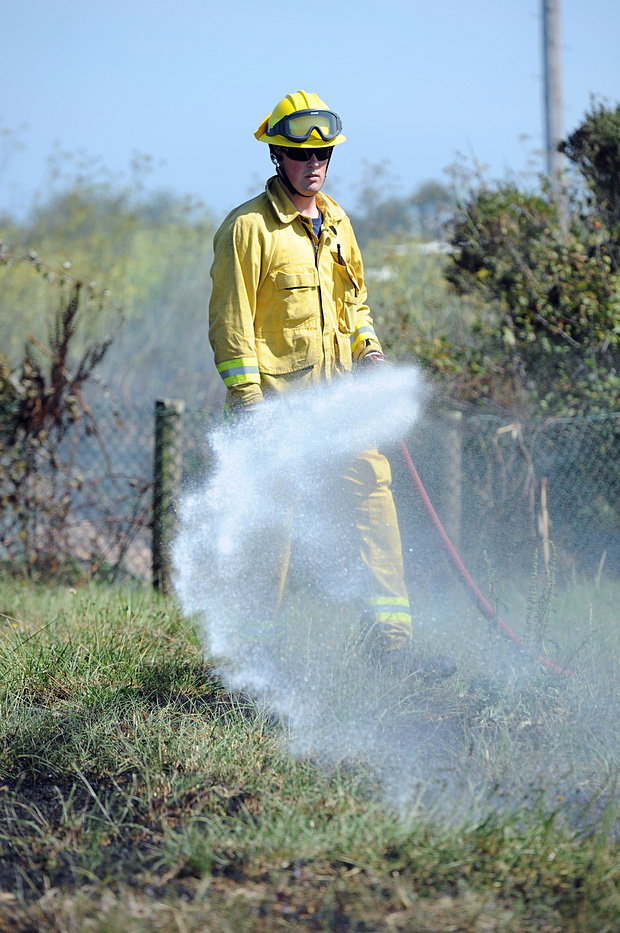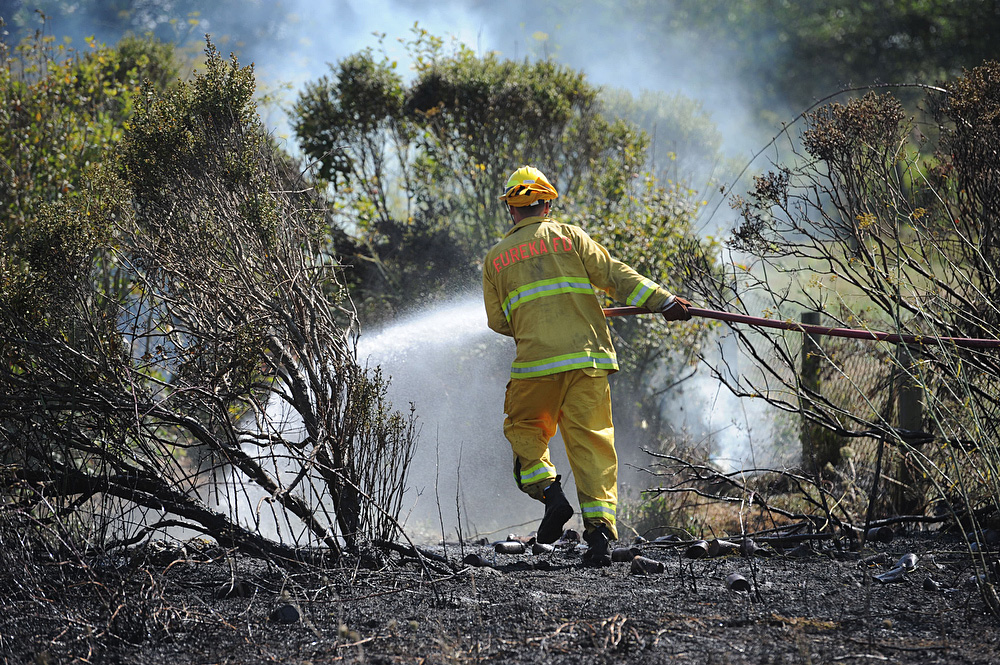 Above: Humboldt Bay Fire Authority responded to its second brush for of the day at the foot of Del Norte Street in Eureka this afternoon. Firefighter Brandon Johnson puts out hot spots during the mop up.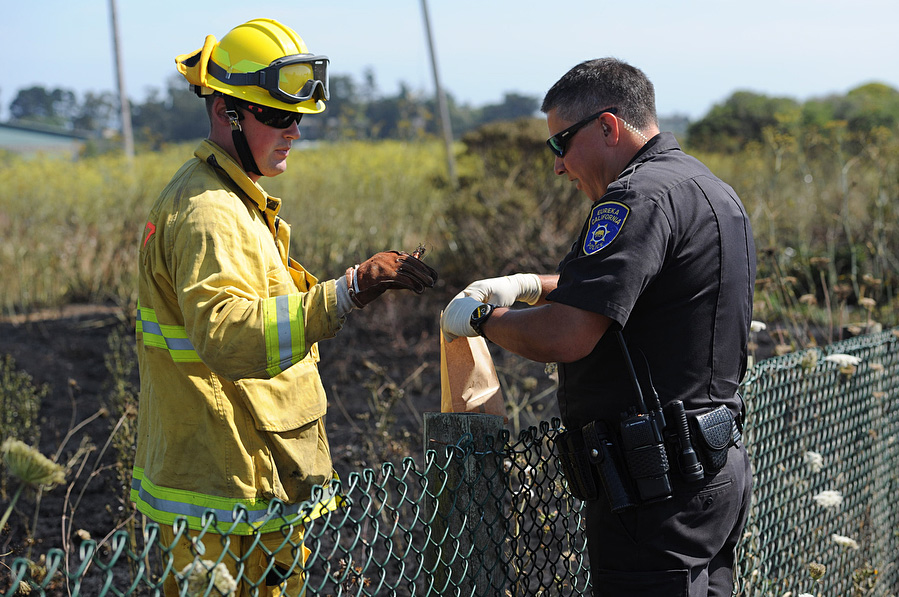 Above: Humboldt Bay Fire Authority Firefighter Brandon Johnson puts what appeared to be a burned lighter into a bag for Eureka Police Department K9 Officer Bryon Franco. The fire was being investigated as an arson with a suspect in custody.
# # # # #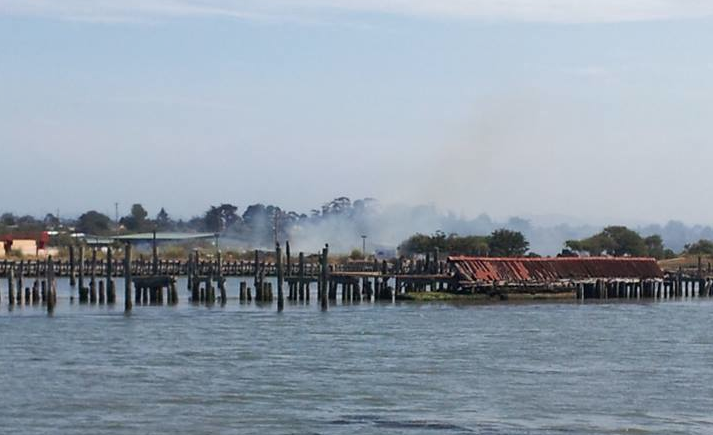 Your Lost Coast Outpost is getting reports of a second fire in Eureka. Our onboard the Madaket correspondent Tiffany McKenzie sent in the above photo of more smoke (see McKenzie's previous photojournalism here) from the foot of Del Norte Street near the pier. She also reports that law enforcement on the scene "had a shirtless guy cuffed and on the ground."

LoCO will report more details as we get 'em.
PREVIOUSLY: Fire Behind the Bayshore Mall
---
SHARE →
---