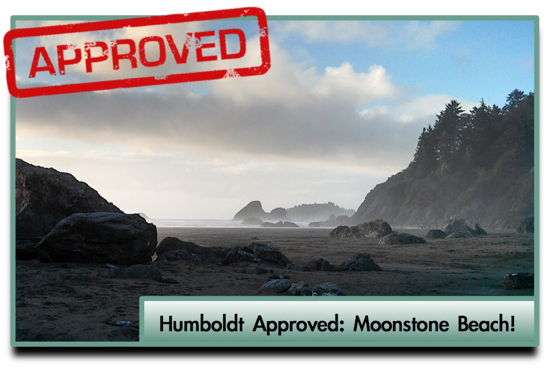 Winner: If you want to make sure not to squander all this record setting heat we're enjoying (?), make sure you take some time to hit up the officially Humboldt Approved best beach in the county: Moonstone Beach! With its appealing rock formations, child-awing caves, surf for beginners, Little River wading options and arguably the largest local expanse of sand, Humboldt beach goers chose Moonstone which edged out the nudity zone that is College Cove and LoCO commenter Puff N Tuff's beloved Lost Coast something-or-other.
Thanks again for playing, HumCo. And to all of you protecting your secret, exclusive, elite beach spots, it looks like you can safely lounge by yourselves just like you wanted. Have fun. Now, all of you, go get sandy.
PREVIOUS: All Past Humboldt Approved Winners
# # # # #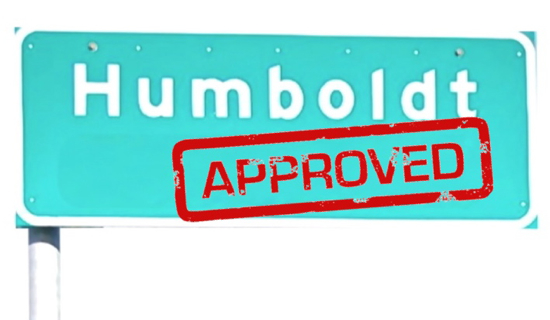 Original Post: With the county's scientifically-ish determined best sandwiches etched in the stone of the world wide webby, Humboldt Approved embarks on its eighth week of confusing "best" with "most popular." Hooray!
So, since it's still summer and bee-you-tee-full out, let's all go to the beach, shall we? But which beach? To decide we'll just have to put it to you, the reader. Where do you most prefer to let the Pacific Ocean to wash over your (cold) feet and get sand in your trousers. What is Humboldt's best beach? (Note of clarification: as in, ocean beaches.)
We know we made it hard on ya last week, but this is an easy, straight forward category, right? As always, here's your official instructions on how to vote:
To vote, look through the comments of this Humboldt Approved poll. If someone has already nominated the answer you would give for that week's category, click the upvote arrow. If you don't see your desired Humboldt Approved answer nominate it in a comment for others to upvote. (Please be careful to not duplicate answers; redundant answers will be deleted and potential associated upvotes will be lost.) Feel free to make your case by replying to/cheering on the answer you love most, but again the number by the arrows on the initial nomination is what counts.

You can vote for as many nominees as you deem worthy but, of course, the more you do that the more watered down your initial vote becomes. That's math.

We reserve the right to delete superfluous comments that make the voting/comment section hard to sift through. Please try not to get offended when your comment battle reply is deleted. We're trying to do something here. While most weeks we look for two winners — one winner from the metropolises of Eureka and Arcata, and one from Humboldt's smaller communities — this time we're gonna limit it to one. Voting closes next Friday at noon and soon after a winner will be declared.
OK. Best beach in Humboldt … where is it? Get to nominatin'!